Gardaí have issued a fresh appeal for information over the murder of 18-year-old Cameron Reilly, whose body was found in Co Louth yesterday.
He was last seen in the vicinity of Ardee Road, Dunleer in the early hours of Saturday morning at around 12.30am, before his body was later discovered at around 8am at Rivervale.
Gardaí have appealed to anyone who was in his company, or who has information about his movements last Friday evening and Saturday morning to contact them.
Detectives are particularly appealing for assistance from the public to locate Cameron's phone - an Apple iPhone 8X (64GB) with a green hard back cover, and space grey in colour.
Residents and business owners in Dunleer are being asked not to put out their bins for collection without checking if the phone is in their bin.
Gardaí believe the phone may be key to the investigation and have also asked for anyone offered a phone for sale to contact them.
They have also appealed to taxi drivers, bus drivers or anyone with dashcam footage recorded in the Dunleer area to make it available to them.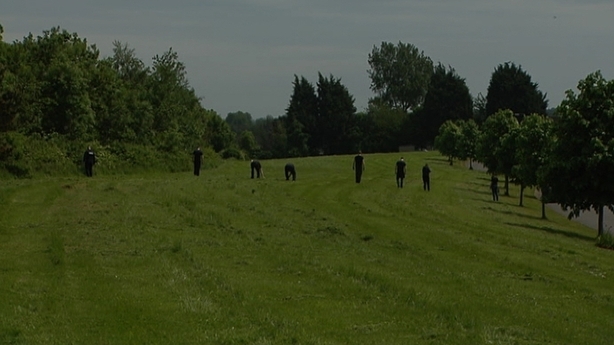 Gardaí are searching an area beside the field where the young man's body was found.
His body was found yesterday morning in a field at the edge of town between a factory and a housing estate.
Locals have said young people sometimes gather there in the evening.
Gardaí said a post-mortem examination yesterday evening revealed that he had suffered a violent death.
They are continuing to examine the scene in and around the field.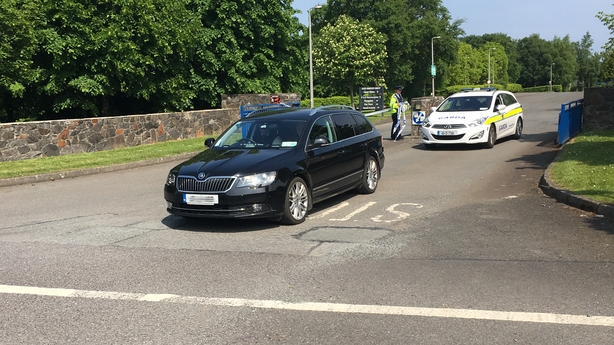 His mother, Tracy Glass, has descibed her family's sadness, saying their hearts are broken.
Ms Glass wrote a message in response to a post on the Dunleer Parish Facebook page, which said "Remember Cameron in your prayers today. RIP" accompanied by a photograph of him.
Ms Glass wrote: "Thank you to each and every one of you our hearts are broken in a million pieces."
Dunleer parish priest Father Michael Murtagh has described Cameron Reilly as a quiet, shy, respectful young man and not the type of young man you would expect to get into any sort of trouble.
Fr Murtagh said he knew him for many years and he would see him almost daily.
He said Cameron was a first year business student in Dundalk Institute of Technology.
He said the the 18-year-old lived with his grandparents and socialised with people a bit younger than himself and would play in a green area near the church in Dunleer.
Gardaí have appealed for anyone with information to contact Drogheda Garda Station on 041-9874200, or any garda station.