Explosions have intensified on Hawaii's Kilauea volcano, spewing ash and prompting a red alert for aviation for the first time since the latest eruption began 12 days ago.
Ash and volcanic smog, or so-called vog, have risen over 3,000m above Kilauea's crater.
An aviation red alert means a volcanic eruption is under way that could affect aviation by spewing ash into air routes, according to the US Geological Survey website.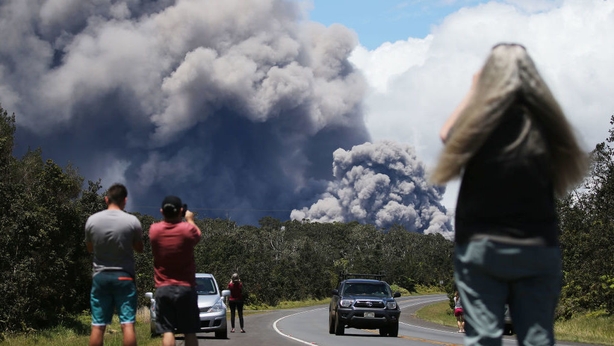 Ash was also a new hazard for residents of Hawaii's Big Island already dealing with volcanic gas and lava that has destroyed 37 homes and other structures and forced around 2,000 residents to evacuate.
A shift in winds was expected to bring ash and vog inland today and make them more concentrated, the US National Oceanic and Atmospheric Administration said.
There have been no major injuries or death reported from the eruption.
A looming menace remains the possibility of an "explosive eruption" of Kilauea, an event last seen in 1924. Pent-up steam could cause such a blast that would launch a 6,000m ash plume from the crater and spread debris over 20km, according to the USGS.
There was no evidence of that yesterday, but scientists warned it could happen any time.
Kilauea is one of the world's most active volcanos and one of five on the island.