Emergency authorities battling lava flows and gas erupting from Hawaii's Kilauea volcano have told some residents to "go now" as a new fissure opened and more structures were destroyed.
Kilauea has destroyed 35 buildings and forced 1,700 people to leave their residences since it erupted on Thursday, spewing lava and toxic gas from volcanic vents in a small area of Hawaii's Big Island.
A new fissure opened last night in the Leilani Estates area some 12 miles from the volcano, prompting a cellphone alert for residents to leave homes to avoid sulfur dioxide gas, which can be life threatening at high levels.
So far no fatalities or major injuries have been reported from the volcano, according to the Hawaii County Civil Defense Agency.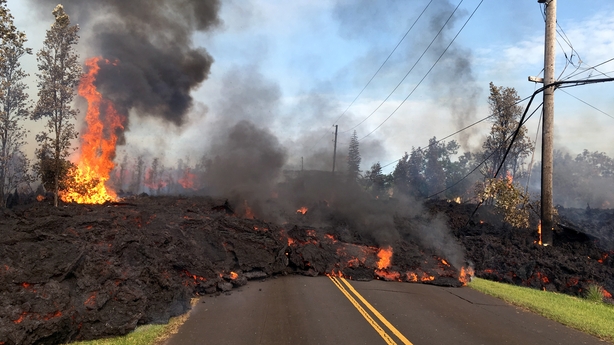 Evacuees from Leilani Estates were allowed to return for pets, medications and to check property on Sunday, but some found homes surrounded by fissures that can be hundreds of feet long.
The semi-rural wooded area of Leilani Estates had become a magnet for newcomers to Hawaii's Big Island who were prepared to risk living near to an active volcano in return for more affordable housing.
Eruptions of lava and gas were expected to continue, along with aftershocks from Friday's 6.9 magnitude earthquake, the largest in the area since 1975, according to the Hawaiian Volcano Observatory.
A lava flow advanced half a mile from one of the vents.
Geologists said the activity looked like an event in 1955 when eruptions continued for 88 days in the area and covered around 4,000 acres with lava.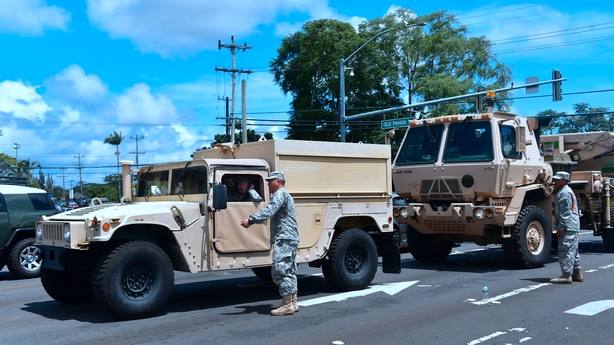 The volcanic activity is confined to a relatively isolated area far from tourist centres.
Hawaii County authorities have requested lava watchers keep away.
"This is not the time for sightseeing. You can help tremendously by staying out of the area," the civil defense agency said in a statement.