The Irish Red Cross has made a fresh appeal for pledges of accommodation from the public to help find homes for refugees.
Hundreds of Irish people pledged free rooms and vacant homes in response to the refugee crisis around the Mediterranean which peaked in 2015, when over one million refugees landed on European shores.
However, only a small number translated into actual accommodation for refugees.
The scheme is administered by the Irish Red Cross to help accommodate some of the 1,800 refugees brought here from camps in Greece and Lebanon since 2015, particularly single refugees.
According to figures released to RTÉ News a total of 668 people pledged accommodation, and most of those pledges (492) were made in 2015.
However 227 were withdrawn soon afterwards.
In 168 cases the Irish Red Cross said it was unable to contact the person who made the pledge.
It classed 113 pledges as "temporarily unavailable".
This is where a person's circumstances may have changed since they made the original pledge, for example where a pledger has had a child or has moved house, but they remain open to pledging in the future.
We need your consent to load this rte-player contentWe use rte-player to manage extra content that can set cookies on your device and collect data about your activity. Please review their details and accept them to load the content.Manage Preferences
Ninety-two pledges failed the assessment.
Within this, 28 were deemed too rural, 19 failed because the condition of the property was too poor, 17 pledges were considered too short term in nature and five pledgers refused to allow the Red Cross inspect the site.
Twenty-four were described as "difficult to match".
For example, 11 pledgers did not want to take in a single male refugee, and almost all of the single refugees availing of the scheme are young men.
After all of that just 44 pledges remained.
Five are currently awaiting inspection. Nine are available to receive refugees.
Twenty-four are in use, and six were availed of but the refugees have since moved out.
A total of 47 refugees, made up of 11 families and 19 single people, have been accommodated.
The Irish Red Cross is currently looking to house a further 47, made up of two families and 36 single people, and that figure is expected to go up.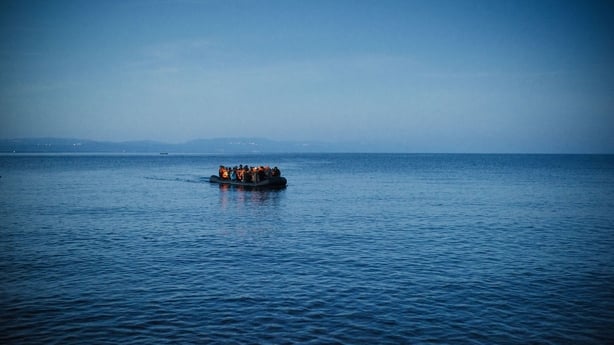 The Migration Programme Manager for the Irish Red Cross, Eve Leonard, acknowledged that to date the scheme has had a low offer to accommodation return.
However, she said the scheme had been successful for those who had taken part.
"In terms of integration, this is a really good model for refugees to engage with Irish people and for Irish people to engage with refugees," Ms Leonard said.
The Irish Red Cross maintains that it has also learned valuable lessons from the initial roll out of the scheme.
This time for example it is focusing on securing pledges in towns and cities.
"A lot of the pledges that we got [originally] may not have been that suitable, and now we've learned about that, we're seeking pledges in urban centres where refugees can have access to services," Ms Leonard said.
Pledged accommodation is only one form of accommodation provided to refugees that have been brought to Ireland under the Irish Refugee Protection Programme.
Where possible local authority housing is provided.
The Irish Red Cross has also supported refugees to find private rented accommodation and to avail of the Housing Assistance Payment (HAP).
However, when it comes to housing single refugees, Ms Leonard said pledged accommodation was often the most appropriate.
"For a local authority to find 47 one-bedroom properties is quite difficult. We are in a housing crisis," Ms Leonard said.
In March this year, a group of Syrian refugees wrote to the Department of Justice complaining of delays in obtaining accommodation under the Irish Red Cross administered scheme, saying they felt like "prisoners in a plan".
The group, who were living in the Emergency Reception and Orientation Centre in Ballaghaderreen, Co Roscommon, called for the Irish Red Cross to be taken off the scheme.
In a statement at the time, the Department of Justice said: "The only solution for single refugees coming to Ireland through the Irish Refugee Protection Programme is accommodation offered through the Irish Red Cross and the Department has complete confidence in the Irish Red Cross in this regard."
The Irish Red Cross said of the 26 people who signed the letter, three people have since been housed, another person has moved into what has been described as "transitional accommodation in Dublin", and four more are due move into pledged accommodation in the next four weeks.
"Some concerns were raised and we completely understand that," Ms Leonard said.
"It's obviously very frustrating to be spending long periods of time in emergency reception and orientation centres, but we are working around the clock trying to find appropriate matches so that they are successful."