Amnesty International has warned that state-sponsored hate threatens to normalise massive discrimination against marginalised groups.
The warning from Amnesty coincides with the publication of its State of the World's Human Rights report for 2017.
Nevertheless, the human rights organisation found that a growing movement of both first-time and seasoned activists campaigning for social justice provides real hope of reversing the slide towards oppression.
The report covers 159 countries and delivers the most comprehensive analysis of the state of human rights in the world today.
Signs of regression cited include clampdowns on rights to protest in France, and attempts to roll back women's rights from the US to Russia and Poland.
Amnesty International warned that President Donald Trump's backward steps on human rights are setting a dangerous precedent for other governments to follow.
It says the willingness of prominent leaders to tout "fake news" in order to manipulate public opinion, coupled with attacks on institutions that act as checks on power, show that free speech will be a key battle-ground for human rights this year.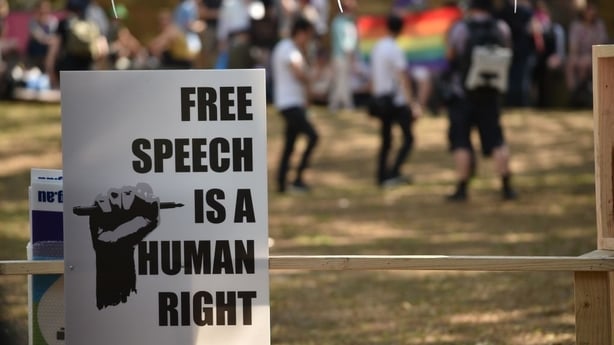 The report also notes that millions of people worldwide are facing increasingly precarious access to basic goods and services such as housing, food and health care.
The organisation warns that unless governments tackle the underlying causes of poverty and inequality then there is huge potential for even greater unrest.
In a separate report, Amnesty International has voiced concerns over China's handling of human rights issues in Hong Kong.
It outlines concerns over the city's eroding freedom of expression and the public's right to peaceful assembly.
The former British colony was returned to Chinese rule in 1997 under a system that guarantees a high degree of autonomy and freedoms not enjoyed on mainland China.