The Disclosures Tribunal has heard the child and family agency, Tusla, was engaged in a pattern of utter denial and evasion of responsibility in relation to its dealings with Sergeant Maurice McCabe.
The tribunal is hearing closing submissions from lawyers on the creation and distribution of a Tusla file containing a false rape allegation made against Sgt McCabe.
In 2006, an allegation of child sexual abuse was made against Sgt McCabe by 'Ms D', the daughter of a colleague.
He denied this and it was dismissed by the Director of Public Prosecutions as not constituting an offence.
In 2013, the allegation resurfaced when 'Ms D' returned to counselling with the Health Service Executive and it was incorrectly inflated to a rape allegation.
The allegation was then sent to Tusla, which compounded the error with several more mistakes.
Lawyer for Sgt McCabe, Michael McDowell SC, said the agency did not randomly select his file in April 2014, and it was done because there was unfinished business on it, and his client was in the headlines at the time following a series of articles by Irish Independent journalist Paul Williams.
He said he was not, however, jumping to the smoking gun theory that gardaí had rung up Tusla to request a notification.
He said there was a post-it note on the file which directed the preparation of a garda notification and the creation of intake records on his children.
Mr McDowell said it seemed very strange that a garda notification would be prepared as this would have required an amnesia coupled with an automatic process, with nobody applying their intelligent mind to what they were doing.
Mr McDowell asked why nobody in Tusla was asked to complete an incident report after the error came to light.
He also said the tribunal had heard evidence that it was highly unusual to open intake documentation in respect of adult children as was done in the case of two of Sgt McCabe's children.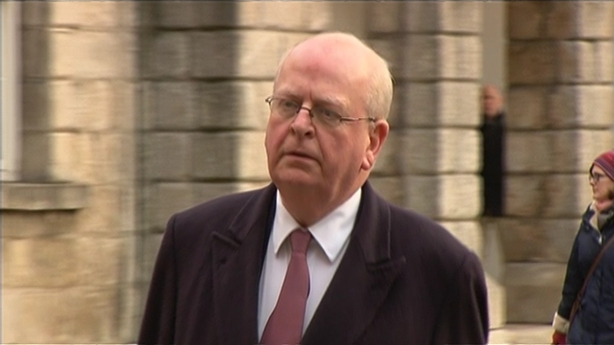 Mr McDowell said Sgt McCabe accepted the original mistake by a HSE counsellor was some form of cut and paste error, and was not the result of malice.
The tribunal has also heard that senior gardaí met in Mullingar in July 2014 to discuss the false rape allegation.
Mr McDowell said minutes of the meeting showed there was absolutely no sense of the injustice being done to Sgt McCabe, even though they knew the allegation was false. He said it was the only issue not discussed.
He said it was extraordinary that the false allegation was left sitting on the Sgt McCabe file in the Garda Commissioner's Office, with no attempt made to correct it.
Mr McDowell said the Paul Williams' articles raised a grave question mark over the probity of Sgt McCabe and gave another side to the story.
He said it was "strange" that Mr Williams concluded he did not have to check with Sgt McCabe because the stories were anonymous and did not name him and he said there was a "thin enough veil of anonymity".
He also said these would have been trying times for Sgt McCabe and his family as they read that 'Ms D' was going to bring the allegation into the political domain, and to the Garda Síochána Ombudsman Commission and to bring civil litigation.
Replying to Mr McDowell, Tusla's lawyer said its evidence had consistently been that files were randomly selected and moved along.
Sarah McKechnie BL said the agency accepted deficiencies in case management.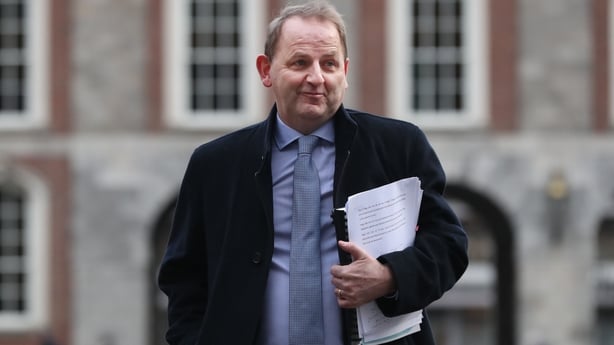 Earlier, Tusla told the tribunal that errors it made on a file in relation to Sgt McCabe were genuine mistakes and there was no evidence of any conspiracy or deliberate plan to harm the garda.
Paul Anthony McDermott SC for Tusla, said the agency accepted full responsibility for each of the errors and wanted to apologise to those affected, and to apologise again in public to Sgt McCabe and his family.
A lawyer for the HSE said the original error made by its counsellor was a "terrible" mistake but one without motive.
Michael Cush SC said the forensic evidence was consistent with that given by the counsellor, Laura Brophy, that the mistake was just an error in filling out a template.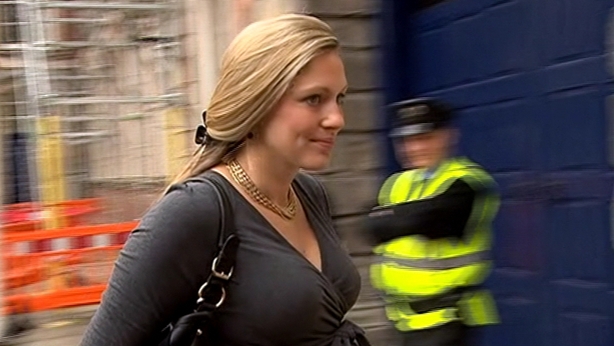 Mr Cush said Ms Brophy was horrified on discovering that the abuse allegation had been incorrectly inflated to a rape allegation. He said she made every effort to retrieve it.
He said she had no knowledge of Sgt McCabe, no connection with gardaí and little prior connection with the area.
A lawyer for 'Ms D' said she never made the rape allegation and, when she found out, she made contact with the HSE counselling service to ensure it was corrected promptly.
Lawyer Niall Buckley also said there was no evidence that there was any coordination in relation to Ms D's interview with Irish Independent journalist Paul Williams on her complaints about the original garda investigation.
A lawyer for An Garda Síochána said there was no organised conspiracy or malicious plan to discredit Sgt McCabe.
Mícheál O'Higgins SC said gardaí had no involvement in the creation or dissemination of the Tusla file.
He said they were not motivated by malice towards Sgt McCabe, but were ensuring the matter was dealt with sensitively and in a professional manner.
Mr O'Higgins said these were a series of most unfortunate events, but they were not garda errors and they took reasonable steps to correct them.
On former garda commissioner Nóirín O'Sullivan, Mr O'Higgins said she gave evidence that she had no memory of reading the false allegation and she took no action.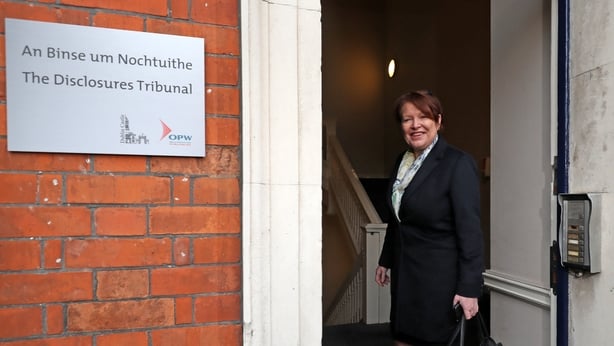 He said it was of some significance that she was not challenged on that evidence.
Mr O'Higgins also said any suggestion of a conspiracy involving Mr Williams had been set at nought and there was no evidence that Ms D's meeting with Mr Williams was part of a conspiracy.
Additional reporting: Sinead Morris