Gardaí are looking for information on a second getaway car which they believe was used in the murder of Derek Hutch in west Dublin yesterday afternoon.
The 27-year-old was shot three times at the Bridgeview halting site beside Wheatfield Prison yesterday afternoon.
Two of his friends tried but failed to resuscitate him and he died at the scene.
He had been warned his life was in danger.
Gardaí believe the killers escaped in a black Volkswagen Golf which was set on fire before transferring to a black Toyota Avensis which was found burned out at Snowdrop walk in Darndale, Dublin.
Gardaí have said they are looking for anyone who may have been in the area at the time, in particular those who may have 'dashcam' footage, to come forward.
Hutch, also known as Derek Coakley, was shot a number of times in the head as he sat in a car at the halting site.
The scene remains sealed off for a continuing forensic examination today.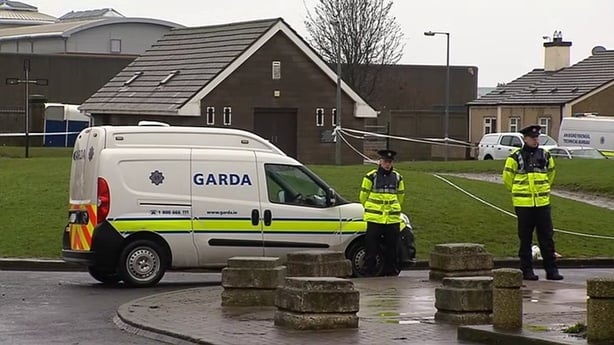 Hutch was known to gardaí and had previous convictions for robbery and other offences.
He also had difficulties with drug addiction but was working to turn his life around.
A nephew of Gerard Hutch, he carried his uncle Eddie's coffin when he became the 4th victim of the feud.
He was aware his life was in danger and he had been given security advice and a formal garda information message warning him of the threats against him.
His murder brings the number of men shot dead since September 2015 as part of the ongoing Hutch-Kinahan feud to 14.