The President has led tributes to former attorney general and European commissioner Peter Sutherland who has died at the age of 71.
Mr Sutherland had been ill for some time and died at St James's Hospital in Dublin this morning surrounded by his family.
President Michael D Higgins said: "It is with sadness that I have learned of the death of Peter Sutherland, former attorney general, European commissioner and director general of the GATT/World Trade Organisation.
"In recent years in particular, Peter Sutherland concentrated on what were some of the important global issues of the day, and he leaves an important legacy through his work as UN Special Representative of the Secretary-General for International Migration, having brought the importance of migration to the forefront of public thought and policy."
We need your consent to load this rte-player contentWe use rte-player to manage extra content that can set cookies on your device and collect data about your activity. Please review their details and accept them to load the content.Manage Preferences
In a statement, Mr Sutherland's family said he suffered a heart attack in London in September 2016 on his way to mass, and was substantially impacted by this.
They have said he succumbed to an infection despite the best efforts of medical staff.
Taoiseach Leo Varadkar said: "Peter Sutherland was a statesman in every sense of the word; an Irishman, a committed European and a proud internationalist.
"He played a very important role in Irish public life throughout the 1980s, first as attorney general and then as EU commissioner."
"Among his achievements was the creation of the Erasmus exchange programme which allows European students to study in other EU countries and which celebrated its 30th anniversary last year.
"Peter Sutherland had a passion for public affairs and made a significant contribution to Ireland, Europe and the world over a number of decades," said Mr Varadkar.
Very sad at passing of Peter Sutherland. I knew him as a compassionate, driven, global thinker, always willing to challenge views. His intellect was extraordinarily + he used his talents to be one of Irelands most influential people, in business, politics + human rights globally

— Simon Coveney (@simoncoveney) January 7, 2018
European Commission President Jean-Claude Juncker said: "In every sense of the word Peter Sutherland was a true European. He believed strongly in the work of the European Union and other international organisations and their importance for cooperation and international dialogue."
Fianna Fáil leader Micheál Martin said: "Peter made an outstanding and distinguished contribution to public life in his capacity as an attorney general, European commissioner and first director-general of the World Trade Organisation.
"In more recent times as the UN Special Representative for International Migration he was uncompromising in highlighting the rights of migrants and refugees.
Mr Martin added: "He was a true patriot who had a great love for his country irrespective of his success on the world stage."
My thoughts are with the family of Peter Sutherland. Peter was an Irish giant on the international stage. While we may have had political differences, his commitment to internationalism and multilateralism through his career was deeply felt.

— Brendan Howlin (@BrendanHowlin) January 7, 2018
Former taoiseach John Bruton said that Mr Sutherland was  a "brave and highly competent attorney general of Ireland".
"His most remarkable achievement was, as director-general of the GATT in getting the agreement, at a meeting of 160 nations in Marrakesh in 1994, to the establishment of the WTO.
"The WTO established supra national panels to arbitrate trade disputes. It built the foundation for the building of a rules-based international order, in international trade, which has contributed to a quarter century of global prosperity, because the rules protected the weak as well as the strong."
---
Peter Sutherland: 1946-2018
Born in Dublin in 1946, Peter Sutherland attended school at Gonzaga College in Ranelagh, before studying law at UCD and Kings Inns.
A barrister by profession and one of Ireland's most influential businessmen, Mr Sutherland held several coveted international positions in his lifetime.
He served as chairman of Goldman Sachs for a 20-year period until 2015, and also served as the UN's special adviser on migration until March of last year.
He ran for Fine Gael in 1973 but failed to get elected.
A close relationship with Garret Fitzgerald saw him play a role in coalition negotiations in 1981.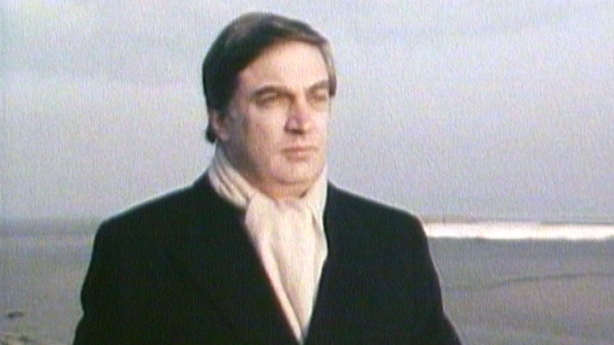 He was appointed as attorney general in June 1981, before resigning in March the following year. He then took up the position at the end of that year for another two years.
Following his time as attorney general he was sent to Brussels as Ireland's commissioner.
After the commission, Mr Sutherland took chairmanships at AIB Bank and the European Institute of Public Administration.
He then went on to serve as director-general of the GATT association.
He oversaw its transition into the World Trade Organisation and helped negotiate the World Trade Agreement in 1993.
In 2006, he was asked to be United Nations Special Representative on Migration by then-Secretary General Kofi Annan. He was renewed in that role by Ban Ki-moon.
In 2015, he retired from all commercial activities to concentrate on his UN work.
One job that eluded him was the Presidency of the European Commission, a project in which he passionately believed.
One of his last major appointments was as financial adviser to the Vatican.
His children said: "Above all things, he was a family man ... next for him came his faith and his country and, finally, his belief in the European project as a route to peace, prosperity and justice for all."
He is survived by his wife Maruja, his children Shane, Natalia and Ian, and his ten grandchildren.