A large portion of a prehistoric promontory fort has fallen into the sea in Co Kerry due to recent storm damage.
Dún Beag Fort is situated on the Dingle peninsula's Slea Head tourist route and is believed to be more than ;2,500 years old.
A 10 metre section of a large drystone rampart has fallen in to the sea and the entrance passage into the Bronze Age fort and a drystone souterrain have also collapsed.
The Office of Public Works has closed the national monument to the public and is warning people not to enter the site as it is extremely dangerous and unstable.
"The OPW cannot emphasise enough the absolute dangerous nature of Dún Beag Fort at this time and asks that all visitors, for their own safety, refrain from visiting the site until further notice" a spokesperson said.
Archaeologist Mícheál Ó Coileáin has said the damage is significant.
"There has been erosion at this site in the past but the loss of the beautiful entrance, the souterrain and so much of the rampart is very sad.
"There is a strong possibility that even more could fall in the coming weeks as the cliff beneath is very vulnerable and seems to consist mainly of earth. It looks very unstable."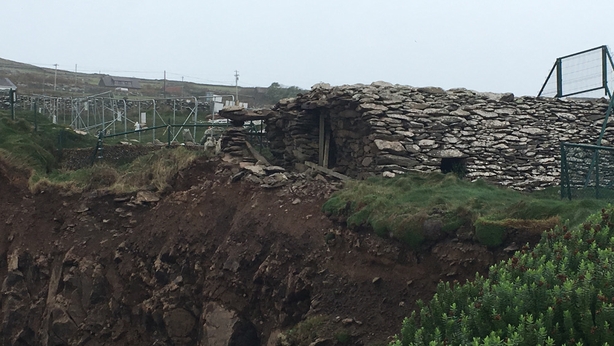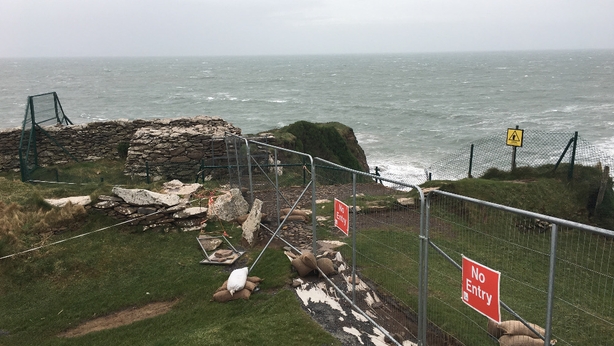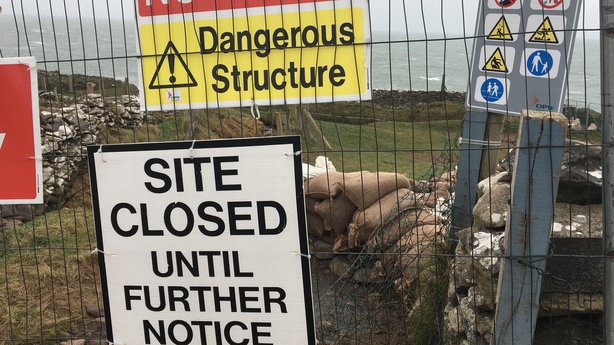 Isabel Bennett of Dingle Peninsula Tourism said the closure of the fort is a huge loss to the area.
"We would hope that the public will be able to access what remains in the future, but that obviously depends on an expert safety assessment.
"Dún Beag Fort is in many respects the jewel in the crown on the Slea Head Drive.
"Its dramatic location and the fact that it's one of our finest and most spectacular examples of a promontory fort meant that thousands visited it every year."
Officials from the OPW and the Department of Culture, Heritage and the Gaeltacht will carry out a detailed inspection of the site early next week.