People came from as far as the US to witness this morning's winter solstice at Newgrange, Co Meath.
Today marks the 50th anniversary of the discovery of the solstice phenomenon at Newgrange.
The Office of Public Works streamed the event live.
The Department of Culture, Heritage and the Gaeltacht's Chief Archaeologist Michael MacDonagh said it is a "remarkable phenomenon".
Speaking on RTÉ's Morning Ireland before sunrise, he said: "The sun rises at around 8.58am and for a period of about 17 minutes the shafts of the solstice sun gradually lights up the back of the chamber of the 5000-year-old passage tomb."
No break in the clouds on a very misty, damp #WinterSolstice morning at Newgrange. But lots of happiness and warmth pic.twitter.com/G94ZL9J7P3

— Philip Bromwell (@philipbromwell) December 21, 2017
He explained that the sun gradually lights the chamber over five days, peaking today on 21 December.
He said there were over 100 people who won a ticket to witness this morning's solstice and they had come from across Europe and further afield.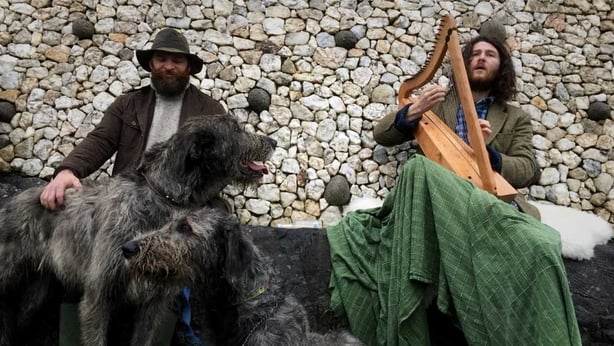 "120 people from across the globe won the lottery this year and we will be welcoming them here this morning, all our colleagues in the Office of Public Works here at Brú na Bóinne centre.
"They are travelling from as far afield as France, Austria, Italy, Switzerland the US, UK and across the island of Ireland."
Heading to Newgrange for #WinterSolstice. It's the 50th anniversary of the "rediscovery" of how the rising sun lights up the 5,000-year-old tomb's internal chamber. This is how the phenomenon was described by the man who made that discovery - archaeologist Dr. Michael J. O'Kelly pic.twitter.com/VFhydSTpoq

— Philip Bromwell (@philipbromwell) December 21, 2017