A "culture change" is needed to ensure safety is prioritised over costs in the construction industry, a probe ordered after the Grenfell Tower fire has found.
Building regulations are confusing and the profession suffers from "competence" issues, Judith Hackitt said as interim findings from her review were due to be published.
The former health and safety chief has been assessing the adequacy of current guidelines in the wake of the disaster, which raised fears that unclear industry standards had allowed dangerous material to be installed on towers.
A focus on cost-cutting was "one of the factors" flagged up by the investigation, she told BBC Radio 4's Today programme.
But she said she "hadn't looked at the detail" of exactly what should be recommended to make sure that high-rise blocks were built safely, such as by adding fire sprinklers.
This will be examined in the next phase of the review, which hopes to rebuild the regulatory system and improve safety standards.
Ms Hackitt told the programme: "At this stage we're trying to set out what we have found thus far, get people on board with us in terms of understanding what we believed the problems are, and then moving in the next phase to overhauling that in quite a significant way, but with people's support to make it different.
"Unless we achieve that culture change where people are doing things because we believe, and we are all committed, to making buildings safer rather than simply doing things at least cost and so on, those are some of the changes in culture that need to drive this, rather than newer and simpler regulations."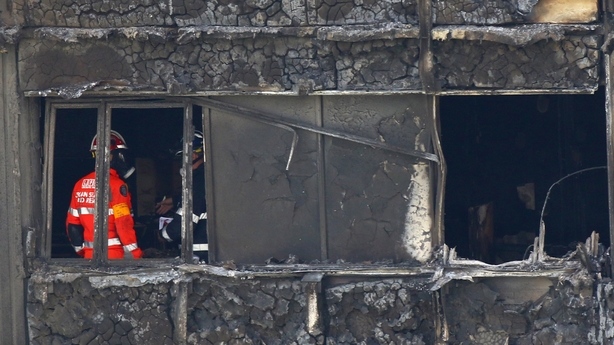 It is suspected that pressure to drive down the price of refurbishing Grenfell Tower led to cheaper, flammable material being installed on its exterior.
Seventy-one people died when a fire tore through the west London block on 14 June, while a subsequent safety operation identified hundreds more buildings with similar cladding systems.
The review added that the regulations which guide how buildings are constructed were "probably" too complicated in their current form.
She said: "I think it's also the case that when regulations are complex, rather than that complication giving people everything they need to know, it makes it quite difficult to penetrate that complexity and truly understand what they are required to do."
Regulations themselves were relatively simple, but were accompanied by vast guidance documents detailing different areas that were hard to dip into individually, she said.
She continued: "Clearly, there is an opportunity to make this much simpler and to guide people to the right answer rather than presenting them with all that information.
"It will vary enormously, depending on the building, depending on the team that are working on the process - but yes, for sure, there are issues of competence to be addressed as part of this."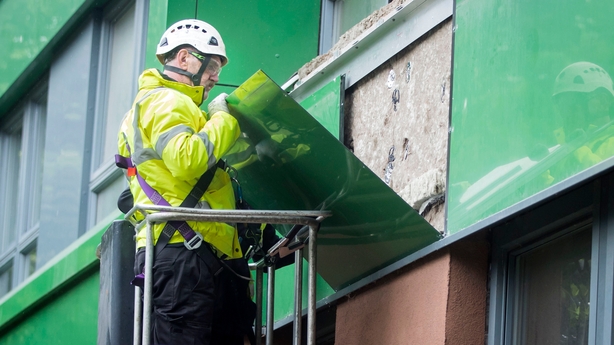 Local authorities have been in dispute with central government over who will foot the bill for fire safety improvements recommended following the blaze.
Council chiefs have said funding should be provided by the government to cover measures such as the retrofitting of sprinklers and the removal of dangerous cladding.
Ms Hackitt said: "My view very clearly is, this is a shared responsibility, but having said that it is shared, I'm not trying to spread it out indiscriminately.
"I think one of the things we have to do in this next phase is be very clear about who is responsible for what."
She added that currently there was "very much" confusion over who had ultimate responsibility for safety costs.
The former chairwoman of the Health and Safety Executive said she hoped the work could establish a system providing "even greater assurance that we build buildings right in the first place and that we also have a system in place to manage them through their life-cycle".
Regulators will now be brought together with the construction industry, councils and the government to discuss change as part of the review's second stage in the new year.
Adrian Dobson of the Royal Institute of British Architects earlier told Today: "It is now widely accepted that approved document B, and this is the key Government guidance document that the construction industry relies upon to comply with building regulations in relation to fire safety, is certainly a very flawed and confusing document.
"And I think our main view is that it does need to be changed immediately. We can't really wait and kick the can down the road."
Mr Dobson added: "It is still possible now to construct tall residential buildings in the UK with a single staircase, and, of course, that's not possible in a number of other jurisdictions."