The DUP leader Arlene Foster has criticised what she called "the megaphone dipomacy" of the Irish Government in relation to Brexit.
Speaking on RTÉ's This Week programme, Ms Foster said some of the rhetoric coming from Dublin has been of a nature that could bring about self-harm to the Republic in relation to Brexit.
She said since Leo Varadkar succeeded Enda Kenny as Taoiseach and Simon Coveney replaced Charlie Flanagan as Minister for Foreign Affairs, there has not been the same engagement as happened while Enda Kenny and Charlie Flanagan were in the roles.
She said: "I regret that because we should be working together."
We need your consent to load this rte-player contentWe use rte-player to manage extra content that can set cookies on your device and collect data about your activity. Please review their details and accept them to load the content.Manage Preferences
She accused the Irish Government of not showing sufficient respect for the constitutional position of Northern Ireland and the principle of consent, enshrined in the Good Friday Agreement.
She rejected the suggestion that she is failing to acknowledge the position of nationalists in Northern Ireland and the Irish Government's right and duty to pursue its interests in the Brexit negotiations.
Ms Foster also said if there is a general election called in Dublin, it could affect negotiations on the return of power-sharing at Stormont.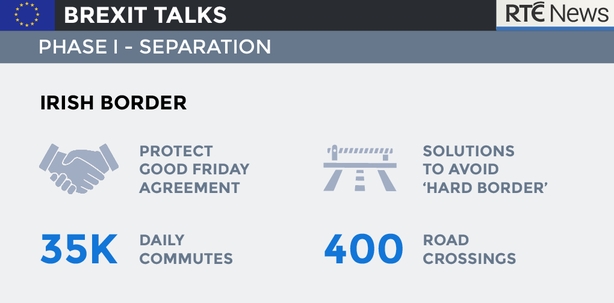 She said: "We will have to wait and see what happens in Dublin but I do believe if an election is called, we will be in a situation where Sinn Féin's focus will completely switch to the elections in the Republic of Ireland."
With regard to Sinn Féin she said: "Let's see what happens next week: are they going to re-engage, or will there be a different focus in relation to the difficulties in the Republic of Ireland."
Ms Foster directed specific criticism at Mr Coveney when challenged about whether the Government stance on Brexit was motivated by a desire for Irish unity.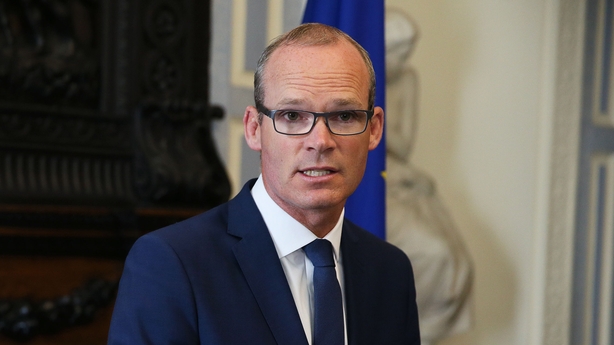 "Why then did Simon use this moment in time to talk about his aspiration for a united Ireland in his political lifetime?" she asked.
"I think that's quite aggressive."
As well as Mr Coveney's statement on Irish unity, made to an Oireachtas Committee last week, the DUP leader also referred to his explicit support for a stand-alone Irish language act for Northern Ireland, the key sticking point between the DUP and Sinn Féin in talks to restore power-sharing at Stormont.
Noting commentary around the DUP's Westminster deal with the British Conservative Party, and criticism that the UK government was undermining its stated impartiality in Northern Ireland as a result, Ms Foster suggested the Irish Government was not adverse to making partial statements itself.
"Simon thinks it's OK to speak about an Irish language act and it's quite OK to say 'I want a united Ireland and it's going to happen in my political lifetime', so it goes both ways," she said.