Spain's state prosecutor has asked a judge to jail the Catalan parliament speaker who enabled its declaration of independence while an investigation into charges of rebellion and sedition continues, Spanish newspaper El Pais has reported.
Prosecutors also requested jail for three Catalan politicians summoned to the Supreme Court and the release of two others on certain conditions, the newspaper reported, citing unspecified sources.
A spokeswoman for the court declined to comment.
If the judge upholds the request, the speaker, Carme Forcadell, would join eight former members of the Catalan government and the leaders of the two main pro-independence grassroots groups who are in custody awaiting trial for their leading roles in the independence drive.
High Court Judge Carmen Lamela rejected an appeal presented by their lawyers for their release, a court spokeswoman said.
Ms Forcadell had earlier told the Supreme Court that the independence declaration on 27 October was not legally binding, according to court sources.
The Catalan independence push has deeply divided Spain, dragging it into its worst political crisis since the return of democracy four decades ago and fuelling anti-Spanish sentiment in Catalonia and nationalist tendencies elsewhere.
The struggle has also divided Catalonia itself, and cracks have begun appearing within the pro-independence movement.
On Tuesday, deposed Catalan president Carles Puigdemont's PDeCAT party failed to agree on a united ticket to contest the election with another secessionist party, making it difficult for the pro-independence camp to govern the region after the vote and press ahead with its bid to split from Spain.
Spanish Prime Minister Mariano Rajoy called the election following the independence declaration, which also prompted him to dissolve the Catalan parliament and fire Mr Puigdemont's administration.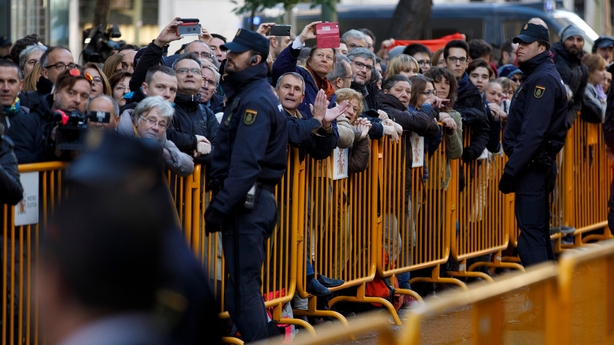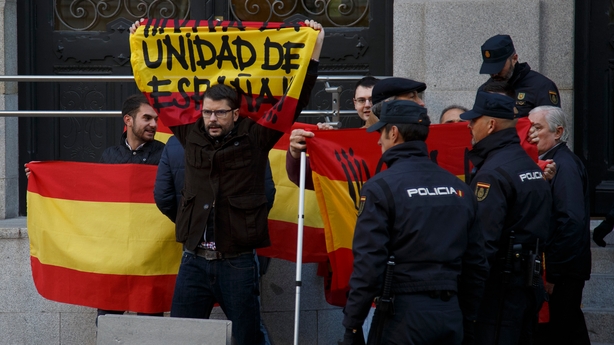 Ms Forcadell at the time described Mr Rajoy's actions as a "coup" and an "attack against democracy".
The Supreme Court, which handles cases against defendants with parliamentary immunity, will decide whether to remand Ms Forcadell and the other five legislators in custody pending the investigation, or release them under certain conditions.
The same court has decided to take over two other cases against Ms Forcadell and the politicians currently overseen by the Catalan High Court, suggesting judges were looking to centralise all legal proceedings involving the independence vote in one court.