British Prime Minister Theresa May's most senior minister has denied an allegation that police found pornography on one of his computers in the Houses of Parliament in 2008 as the British government struggles to contain a scandal about sexual harassment.
First Secretary of State Damian Green said the claims by a former senior police officer in a Sunday newspaper were "completely untrue" and "political smears."
"This story is completely untrue and comes from a tainted and untrustworthy source," Mr Green said in a statement on his Twitter page.
The claims amount to "little more than an unscrupulous character assassination," he said.
The Sunday Times reported on its front page that former Metropolitan police assistant commissioner Bob Quick alleged the material was discovered by officers during an inquiry into government leaks in 2008.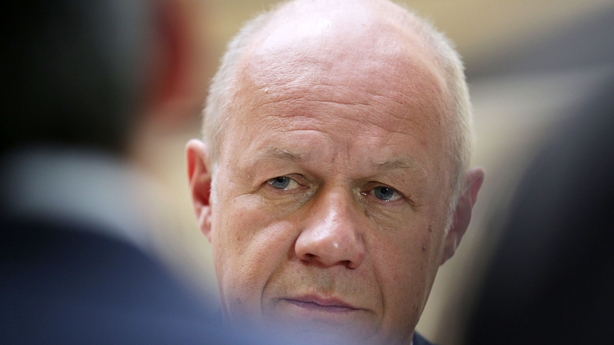 Mr Quick, who was involved in the leak investigation, told the newspaper that officers had reported finding the "extreme" pornography on a parliamentary computer from Mr Green's office.
November 4, 2017
The claims against one of Mrs May's closest allies risks deepening a growing sexual harassment scandal that led Britain's defence minister Michael Fallon to resign last Wednesday.
Mr Fallon said his behaviour had "fallen short" of the standards expected by the British military.
Mrs May's minority government is already struggling with divisions over Britain's departure from the European Union.
Britain's interior minister Amber Rudd said the issue would be investigated by the Cabinet Office tomorrow and she denied the government was on the verge of collapse if Mr Green resigned.
Ms Rudd said Britain needed to address allegations of sexual harassment in the corridors of power.
"It is something that will take place, in terms of clearing out Westminster of that sort of behaviour, and Westminster, including the government, will be better off after it," she said.
Mr Green, 61, has also denied a previous allegation that he made an inappropriate sexual advance on a young woman.