RTÉ reporter Joan O'Sullivan and cameraman Magnus Kelly travelled to the horn of Africa courtesy of the Simon Cumbers Media Fund to meet Yemeni refugees who have fled across the sea to the tiny African nation of Djibouti.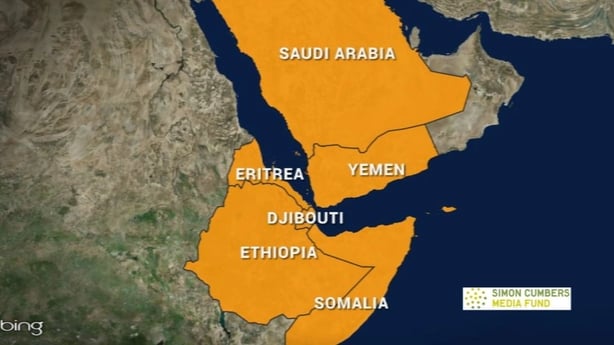 Yemen's civil war has been called the world's worst humanitarian disaster, reports @osullijo. Read more: https://t.co/vs077Khb81 pic.twitter.com/LhRmEb4SP6

— RTÉ News (@rtenews) November 2, 2017
It has been called the world's forgotten war and its worst humanitarian disaster.
For nearly three years now, Yemen has been embroiled in a bloody civil conflict and now stands on the brink of total collapse.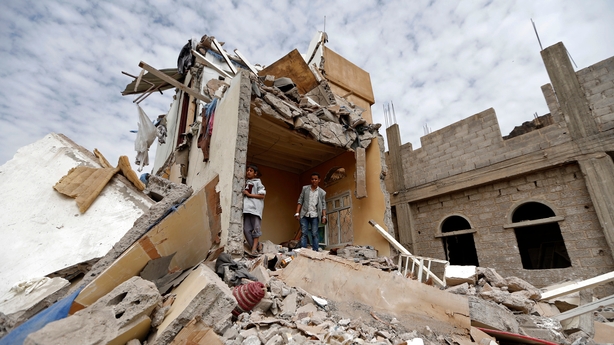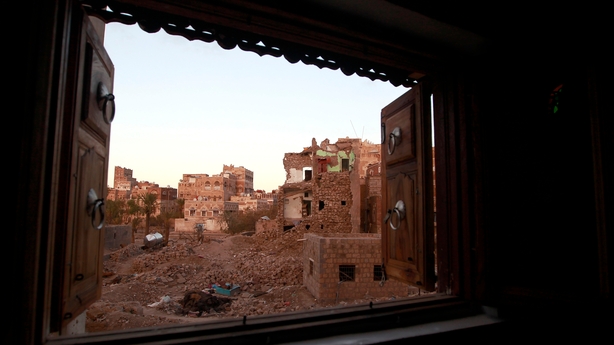 Houthi rebels, reportedly backed by Iran, are fighting the government of President Abdrabbuh Mansour Hadi, who is supported by a Saudi-led coalition.
Airstrikes and a naval blockade have pushed the country to the brink of famine.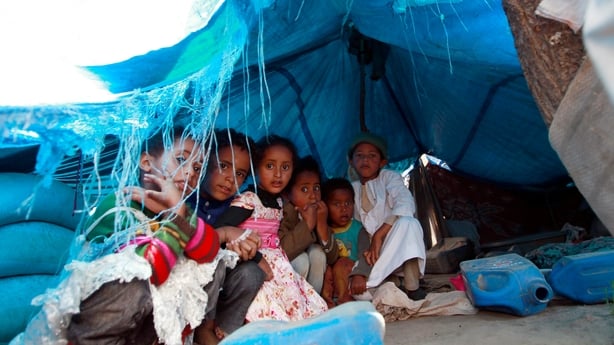 More than 10,000 people have been killed and cholera cases will soon exceed one million.
Yesterday alone, at least 26 people were killed in an airstrike in the Sahar district of Saada province.
Millions have been displaced by the fighting.
Tens of thousands have fled across the sea to the tiny African country of Djibouti.
The UNHCR has set up a refugee camp near the small port of Obock to accommodate the new arrivals.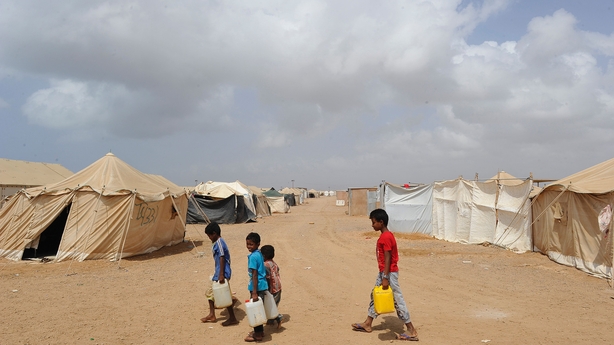 There are currently 1,500 Yemeni refugees at the Markazi refugee camp.
The camp's newest arrivals are a family of nine who endured a seven-hour journey in a boat that was taking on water to get to Djibouti.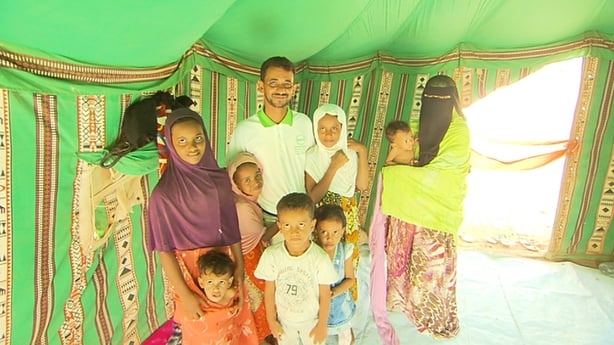 The father, who declined to give his name, said he had lost friends and relatives to the violence.
"I don't know who shot them", he said. "The killing and shooting were everywhere. Nobody knows from where the shooting came.
"Life has stopped. Children cannot go to school. I cannot go to work. This is why I had to leave my homeland."
Another refugee we met was 65-year-old Ali Shafek Aman, an urban planner living in Aden city.
He has lived through three wars in Yemen but he fled when his apartment was destroyed in 2015.
He despairs of Yemen's warring factions.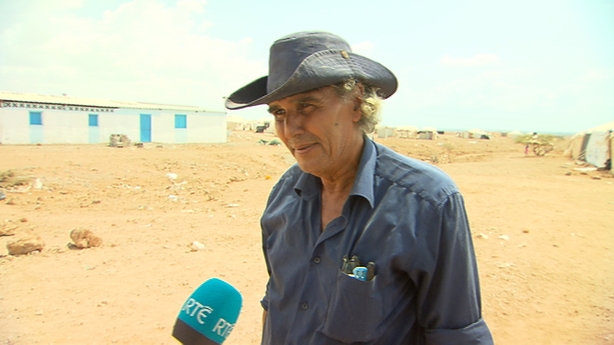 "I escaped from the war because I believe in life I don't believe in death ... When I have seen death everywhere to the innocent people, to the educated people ... because I am a civilised citizen from the city, I have no tribe, I have no relatives to go to ... so I have found myself insisted to run away and to go to the sea."
He despairs of Yemen's warring factions.
"They are blind, they are living in darkness, because of this they are fighting, they are killing ... everywhere, they just believe in death ... Why?"
In Djibouti city, Leonard Doyle of the International Organisation for Migration has just returned from Yemen.
"The humanitarian situation is desperate.
"80% of people are insecure, they don't know where their next meal is coming from ... about 31 million people.
"Huge problems with access to clean drinking water, why is that important? Well, it's important because cholera is now striking Yemen. Approximately one million people will have been affected by cholera by the year's end."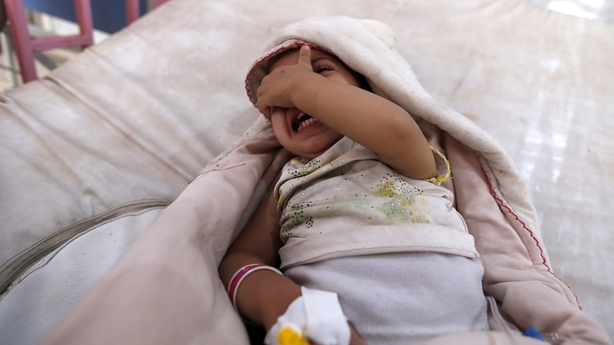 Mr Doyle believes only one thing can effect change in Yemen.
"The eyes of the world have to see what's happening, so journalists have to be allowed in. And it's kind of shocking that the coalition and others deem it not appropriate to have external eyes on it because that's what we need, we need to know what's going on.
"It's the media that help shift politics when things are going bad.
"In Bosnia so many years ago, it was the reporting of the death camps in Bosnia that moved political leaders ... to order military action or some political action.
"So we need to somehow find a way to galvanise international opinion and one great way of doing that is to allow journalists in."
As cholera cases near one million in war-torn Yemen, meet the refugees fleeing across the sea from the world's worst humanitarian crisis pic.twitter.com/GN4r4jeHcQ

— RTÉ News (@rtenews) November 2, 2017