A Northern Ireland citizen and politician has launched a challenge at the High Court in London against the UK government's "unlawful" parliamentary deal with the DUP.
Ciaran McClean, a father-of-three and mental health worker from Co Tyrone, is asking two leading judges to give him the go-ahead for a judicial review of the legality of the £1 billion deal.
Mr McClean, who has raised thousands by crowdfunding for the legal action, accuses the British government of "buying DUP votes" to hold on to power, claiming the agreement breaches the Bribery Act 2010 and is a "corrupt bargain".
He was present at the Royal Courts of Justice in London to hear his lawyer seek to persuade Lord Justice Sales and Mr Justice Lewis that he has an "arguable" case which should be given a full airing in court at a later date.
Dominic Chambers QC told the judges that under the 26 June agreement the government had "purchased" the political support of the DUP for £1 billion, "and that sum will come from public money".
He argued the agreement was made for an "unlawful purpose", and said that it was "on its face unlawful because it makes provision for the expenditure of public funds for party political advantage".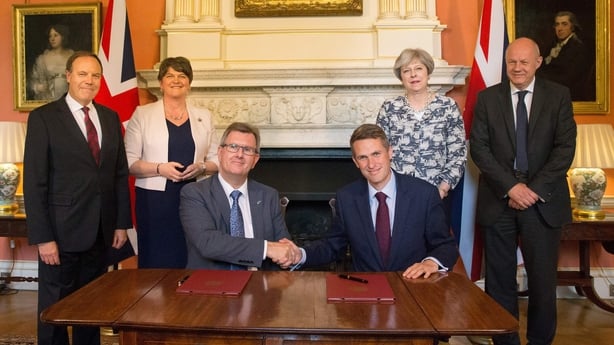 The judges are also being urged to grant permission "in the public interest" for the action to proceed.
At the heart of the proceedings is the parliamentary deal - branded "shabby and reckless" by Labour - which saw the DUP's ten MPs agree to support the Conservatives' minority government in a series of key Westminster votes.
In exchange, Northern Ireland's largest party secured £1bn of new Treasury investment in the region.
Under the "confidence and supply" arrangement intended to last until 2022, the DUP guaranteed that its MPs will vote with the government on the Queen's Speech, the Budget, and legislation relating to Brexit and national security.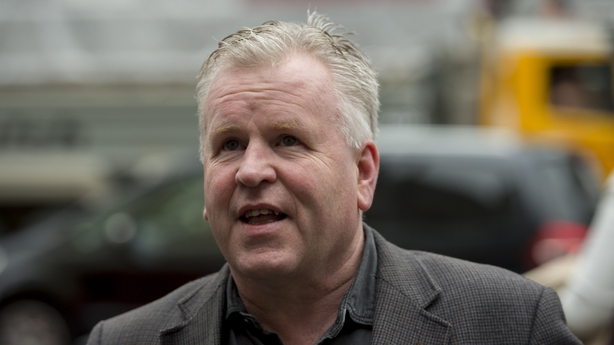 Mr McClean, an unsuccessful Westminster candidate for the Green Party NI in the general election, is pursuing the case as a private individual and not in conjunction with the party.
The DUP has insisted the Westminster arrangement will provide stability for the UK at a time of uncertainty while offering much-needed investment for the whole of Northern Ireland.
Mr McClean's application is being contested by two defendants, the First Secretary of State and the Attorney General.
Their lawyer James Eadie QC submits that the claim is "unarguable" and should be dismissed.
He argues that the criminal law of bribery "plainly does not apply to a confidence and supply agreement between political parties".
In written submissions, he states: "The allegation that the agreement entails public expenditure which is unlawful at common law and/or without parliamentary authority is misconceived in particular because the expenditure contemplated by the agreement will have appropriate parliamentary authorisation."