The Environmental Protection Agency has said that the pace of improvements to Ireland's waste water treatment infrastructure is falling far short of requirements.
It has initiated seven prosecutions against Irish Water over sewage discharges over the past ten months.
It found 44 areas where untreated sewage from the equivalent of 120,000 people is being discharged directly into the environment each day.
It comes 26 years after EU standards were set and 12 years after the deadline for complying with those standards has passed.
In its 2016 Urban Waste Water Treatment Report, the EPA said that sewage treatment at 50 of Ireland's 185 largest towns and cities is failing to prevent pollution and protect public health.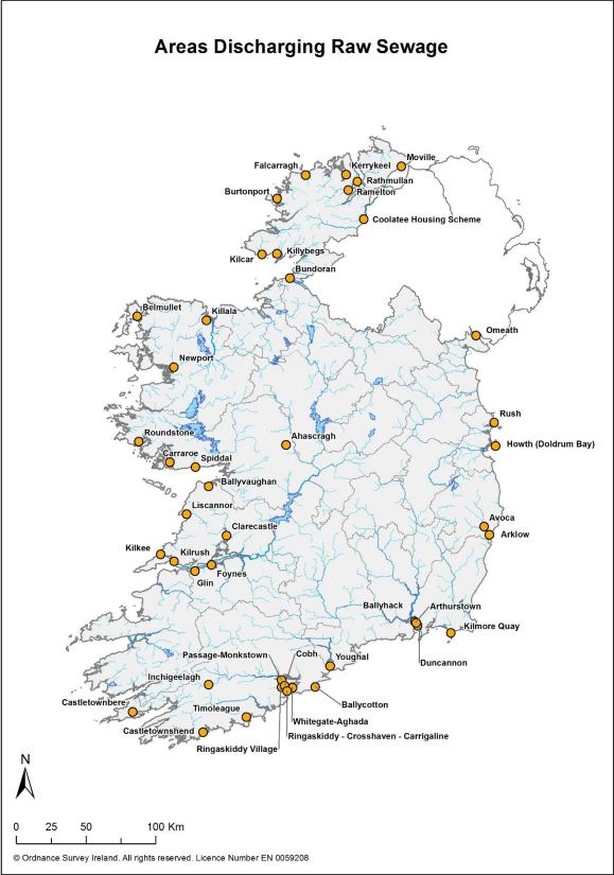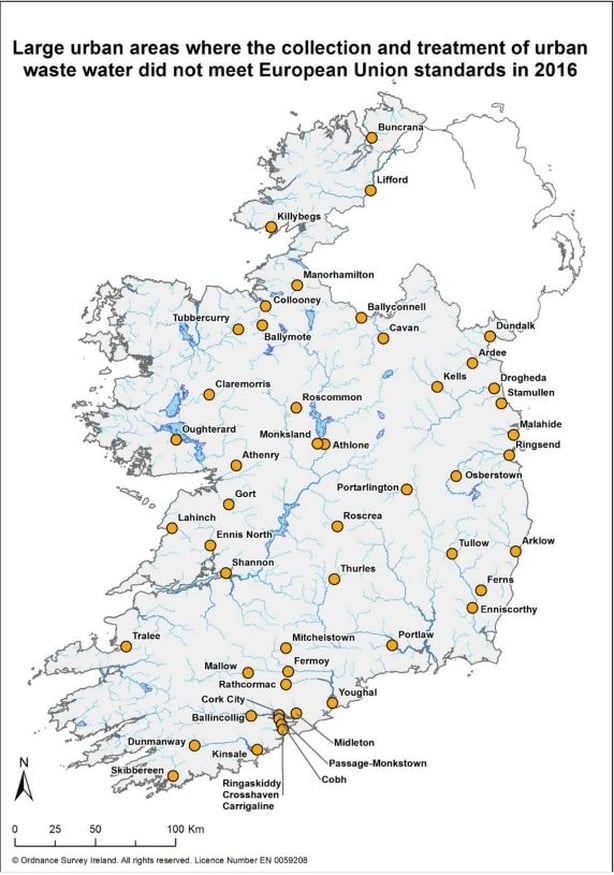 It also said that plans to install treatment at some of these areas was now being delayed by up to three years and that most will not be completed until 2021.
The EPA has also listed 144 urban areas where improvements in the collection and treatment of sewage are required.
It has warned that harmful bacteria and viruses in raw sewage can pose a threat to public health, aquatic ecosystems, and the amenity value of Irish waters.
The agency said that capital investment must increase substantially to address the legacy issues of under-investment in sewage treatment over many years and to provide the necessary sewage treatment infrastructure.
EPA Director of Environmental Enforcement Gerard O'Leary said people's lives could be put at risk if we do not treat sewage correctly.
We need your consent to load this rte-player contentWe use rte-player to manage extra content that can set cookies on your device and collect data about your activity. Please review their details and accept them to load the content.Manage Preferences
More than one billion litres of waste water is collected in over 30,000km of sewers in Ireland every day.
It passes through 2,000 waste water pumps, gets treated at 1,100 waste water facilities, and leaves behind more than 150 tonnes of sewage sludge.
Meanwhile, the Head of Asset Management with Irish Water says it is committed to having all of the contaminated sites treated by the end of 2021.
Sean Laffey said the utility is quite confident of meeting that deadline and takes full responsibility for failures highlighted in an EPA report.
However, he pointed out that historically there has been a lack of investment in wastewater treatment and that a programme of waste water treatment is now under way.
Mr Laffey said that concrete results on the ground will be delivered over the next number of years and that a projected average of €326 million per year will be spent on waste water between now and 2021.