The Governor of the Central Bank has told the Oireachtas Finance Committee that the number of people affected in the tracker mortgage scandal will be at least 20,000.
Philip Lane told the committee that at the end of September lenders had identified approximately 13,000 affected accounts, 60% of which arise as a result of a customer not receiving a tracker product, and the balance relates to customers not receiving the correct tracker margin. 
He said the Central Bank is liaising with An Garda Síochána and other State agencies in relation to the tracker mortgage scandal.
Prof Lane said the Central Bank was pushing the limits of its powers to ensure customers affected by the controversy were remedied appropriately.
He said it was clear that all lenders did not sufficiently recognise or address the scale of unacceptable failings until the Central Bank intervened.
We need your consent to load this rte-player contentWe use rte-player to manage extra content that can set cookies on your device and collect data about your activity. Please review their details and accept them to load the content.Manage Preferences
Prof Lane also said the initial redress proposals from certain banks have fallen far short of the Central Bank's expectations.
He said the Central Bank has had to repeatedly challenge certain lenders and push to the limits of its powers, in order to drive them to identify and remedy affected customers in an appropriate manner.
Prof Lane told the committee that the tracker examination was the "largest, most complex and significant conduct review" that the Central Bank had ever undertaken in the context of its customer protection mandate.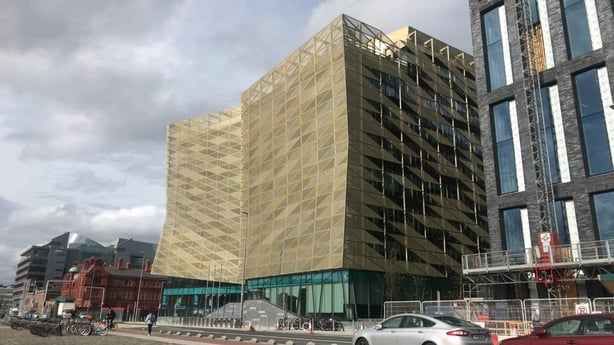 "To date, lenders have reported that as a result of their failings, loss of ownership has occurred in respect of 23 homes and 79 buy-to-let properties" he said.
Prof Lane added that he anticipated that more such cases of home and property loss would be identified.
He told the committee that the Central Bank was concerned, from the assurance work completed to date that two lenders have failed to identify populations of impacted customers or failed to recognise certain groups of their customers have been affected by their failures.
Read More:
---
Govt will not flinch from tracker scandal, Bruton says
Central Bank not 'bringing banks to heel' over trackers
---
.@JMcGuinnessTD says Finance comm wants to meet @campaignforleo & @Paschald to relay fears banks are not tackling tracker mortgages @rtenews

— Martina Fitzgerald (@MartinaFitzg) October 19, 2017
Prof Lane said while the Central Bank "does not have the statuary power to compel lenders to implement redress and compensation in respect of failures that occurred prior to 1 August 2013, we have made our expectations very clear to lenders".
However, he criticised the initial proposals from certain lenders, which he said fell materially short of the Central Bank's expectations.
The Governor said examples of deficiencies included "failing to offer compensation for certain impacted cohorts of customers, unacceptably low offers of compensation, unacceptably low payments and failing to acknowledge certain types of detriment sustained by customers, including customers that have switched lenders as a result of being on the incorrect interest rate".
He said he expected all relevant lenders to have started redress and compensation by the end this year, and the Central Bank was liaising with other state agencies, including the Competition and Consumer Protection Commission, the Financial Services Ombudsman and gardaí.
Prof Lane said the Central Bank had two enforcement cases open, two more are in train, and he expected more to follow.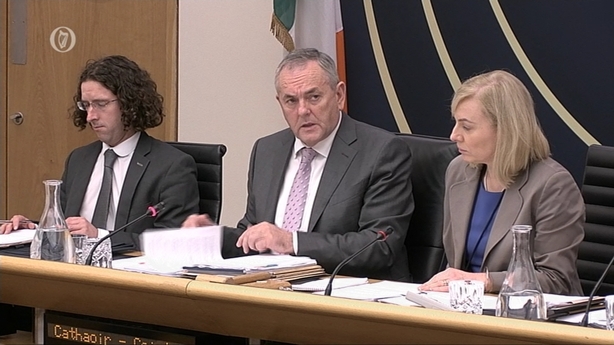 Committee Chairman John McGuinness asked Prof Lane about the limits of the Central Bank powers and whether extra powers are needed.
The Governor responded that because the tracker damage occurred prior to August 2013, the Central Bank had to operate under legislation that was in place at the time.
He said such legislation limits the bank to cases that occurred after August 2013. He said any new powers would not help in the pre-2013 scenario.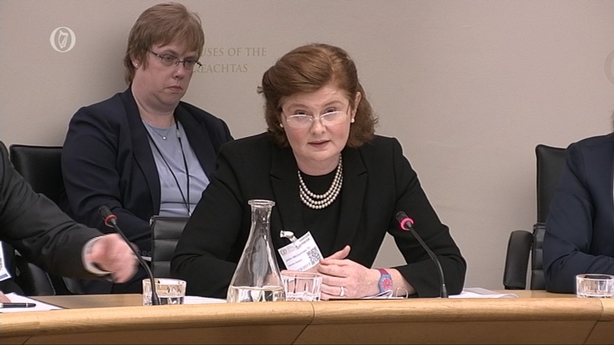 Derville Rowland, Director General for Financial Conduct, told the committee that the Central Bank had redress powers, but did not have compensation powers.
She said a redress scheme had been put in place, which provided lenders with the opportunity, when they had caused harm, to take the burden off the individual and "just do the right thing".
Prof Lane said any adversarial process was going to take a long time before someone would be paid.
"Rather than get into a legal dispute which is going to take a long time to resolve, it is much better to persuade the banks on a voluntary basis to make a full, decent and upfront offer," he said.
He added that the bank's legal powers were "in reserve".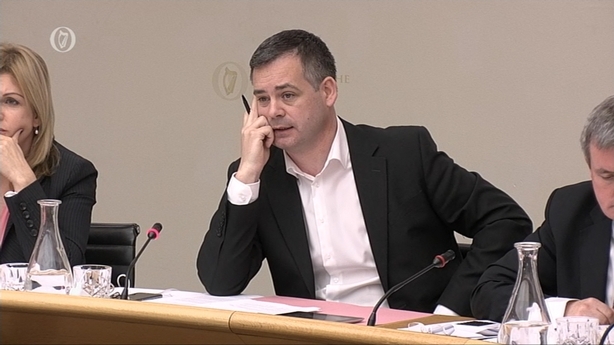 Sinn Féin's Pearse Doherty said he was "absolutely shocked" that the Central Bank would not use its powers to compel the banks to issue redress to customers it believed were affected by the scheme.
"I'm not hearing that you are willing to use those powers. That is letting down the customers and a dereliction of your duty," he said.
He said the Central Bank was saying it would ask for the names of the customers, and would write to them inviting them to make a complaint to the Financial Services Ombusman.
He described the Central Bank as "the dog that won't bark".
Fianna Fáil's Michael McGrath asked when customers who had been identified by the banks would receive their redress and compensation.
Prof Lane said: "We think a lot is going to happen between now and the end of 2017 and the early months of 2018.
"It is for the banks to ensure they satisfy their customers as quickly as possible, but a lot is going to happen in the next few months."
Prof Lane said some banks had moved quickly to deal with customers, but in others "there is a lot more resistance".
Some banks, he said, had taken a "narrow view of who is affected, and were not offering proper redress or compensation".
The Governor said of the 15 lenders, 11 were caught up in the controversy to some degree.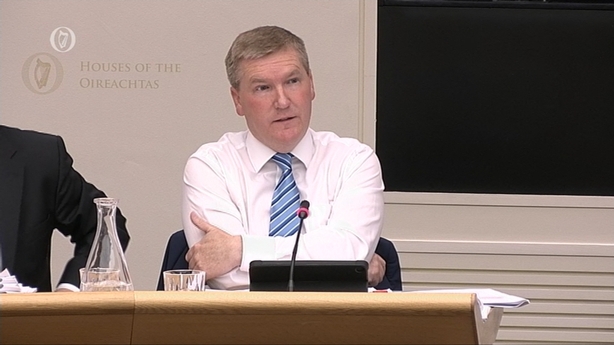 The Cork South-Central TD said he did not believe banks had engaged in this activity by accident. He asked whether the Central Bank was going to get answers about how this happened.
Prof Lane said: "We do think there was a common culture across the banks, which is if there is any ambiguity about how to interpret a contract, to interpret it in the banks' favour.
"The economic incentive was to interpret any possibility to make their profitability higher to the detriment of customers."
Ms Rowland said investigations were under way to try to find out how the scandal occurred.
"There will be requisition of documents, interview of witnesses, scrutiny of board meeting minutes in order to bring the cases to conclusions," she said.
She added that meetings also had to take place with the Financial Services Ombudsman and with gardaí, but no formal complaint had been made by the Central Bank.
"My colleagues met with An Garda Síochána, we have discussed what we have seen, we are not making a report but stand ready," she said.
"We have made no formal suspicious reports, but have met with them and shared with them information for their consideration."
Ms Rowland said it was important that any customers who believed they may have been affected by the controversy to write to their banks and make a formal complaint.
"It's important that they make a complaint to their lender because their lender is obliged to write to the bank and tell them what is happening," she said.
"Anyone who is concerned should write to the bank and will receive a reply."