The Oireachtas Committee on the Eighth Amendment of the Constitution has agreed not to recommend the retention of the amendment in full.
The proposal was made by Sinn Féin and supported by Fianna Fáil. It was passed by 15 votes to three.
Two Fianna Fáil TDs, James Browne and Anne Rabbitte, abstained.
Independent Senator Ronán Mullen, Independent TD Mattie McGrath and Fine Gael TD Peter Fitzpatrick voted against the proposal.
The 1983 referendum on the Eighth Amendment "acknowledged the right to life of the unborn, with due regard to the equal right to life of the mother".
Speaking after the vote, Fine Gael TD Kate O'Connell said: "Earlier somebody said this was a bad, bad moment. I think this a great moment for Ireland and all the people of Ireland.
"One of the members spoke of the denial of dignity for a whole section of her community. I belief they were referring to unborn children. Well, I believe that women in Ireland have been denied dignity for years and years now."
Her Fine Gael colleague TD Bernard Durkan said: "I am not in favour of abortion, but I do realise that there are certain things that have to be done from time to time to address the issues that have become contentious in our society.
"We haven't decided to change the constitution, we have decided to refer to the people a decision that they must make and they alone must make.
"I think that the decision we made here tonight was to propose not to retain in full. The people can retain in part. That's the people's decision."
Mr McGrath, who opposed the vote, said: "I had my suspicions all the time of the bias on the committee. The Genie is out of the bottle tonight."
He said the committee's guests have been biased with 20 of the 24 guests being in favour of abortion. He said the people will decide in a referendum when it comes.
Earlier, the Chair of the Institute of Obstetricians and Gynaecologists told the committee that abortions, if legalised, should be funded by the State.
Dr Peter Boylan said all terminations should be medically supervised, and medical personnel with a conscientious objection should be excused from involvement.
In his opening statement to the committee, Dr Boylan listed eight court cases that had been taken as a result of the Eighth Amendment.
"If the Eighth Amendment is not repealed, this list will continue to grow and Ireland will continue to be censured by international bodies such as the European Court of Human Rights and the United Nations," he said.
He said that the Constitution is profoundly hypocritical in providing for access to information, and the right to travel, while at the same time prosecuting women and doctors in relation to unlawful terminations that take place in the country.
Dr Boylan said: "It enshrines a woman's right to commit an act which is a criminal offence in her own country, as long as it is committed outside the State. By any yardstick, that is a bizarre situation."
He also told the committee that the Eighth Amendment was unworkable. When it was enacted 34 years ago, neither the internet nor the abortion pill had been invented.
Dr Boylan said he agreed with the recommendation of the Citizens' Assembly, which voted that the Oireachtas should deal with the question of termination by legislation rather than through the constitution.
He said: "Women should be taken at their word, hardly a revolutionary concept."
Dr Boylan said the forthcoming referendum on the Eighth Amendment should put a simple binary question to the electorate for or against repeal.
"Legislation is the responsibility of the Oireachtas, not the people," he said.
"In the meantime, women in Ireland will continue to access services in the UK or elsewhere in Europe, or access the abortion pills illegally."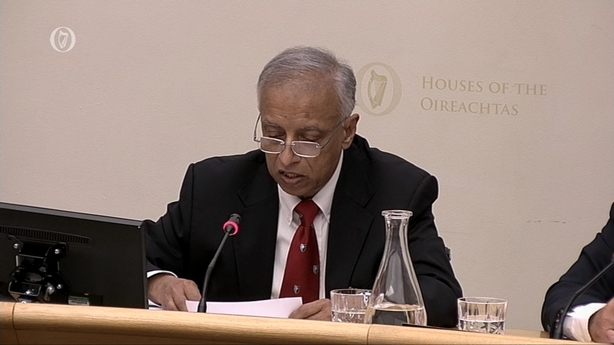 Earlier, the author of a report on the death of Savita Halappanavar told the committee that he did not believe the public wanted to send women to prison for procuring an abortion.
Professor Sabaratnam Arulkumeran said a law that allows abortion for only certain minimum grounds mandates the imprisonment of women who have abortions under all other grounds.
"I think you would find this is not what the public wants, neither in law nor in practice", he said.
Prof Arulkumeran is also president elect of the International Federation of Obstetrics and Gynaecology.
He said abortion is life-saving in certain health conditions, and allows certain health conditions to avoid deterioration of health.
Abortion, he said, was not associated with physical or mental health hazards to the mother, and had no impact on future pregnancies.
Making abortion illegal has not stopped illegal abortion, for centuries and in different countries, he said.
"It increases maternal mortality," he added.
About 4,800 women in Ireland have their abortions done in the UK. These numbers are reduced by 20% due to the availability of medication by post for self-procuring abortion, he said.
The professor added that Ireland can and should provide first class sexual and reproductive health based on rights and public health perspectives.
"There are minimal ill-effects to health with a well-informed, safe abortion," he added.
Responding to a question from Senator Rónán Mullen, Prof Arulkumeran said those who do not support legal abortion in Ireland are supporters of illegal abortion.
Prof Arulkumaran said: "This particular question of morality and legality and ethical issues is asked of me from time to time.
"Can I tell you that everybody in this room are abortionists, some support legal, those who don't support legal abortion support illegal abortion. 
"We are lucky in Ireland because we are able to go and get it done in England. Can you imagine the status, what would happen to the 4,800 women in Ireland? I would rest my case on that."
Concerns raised over conscientious objections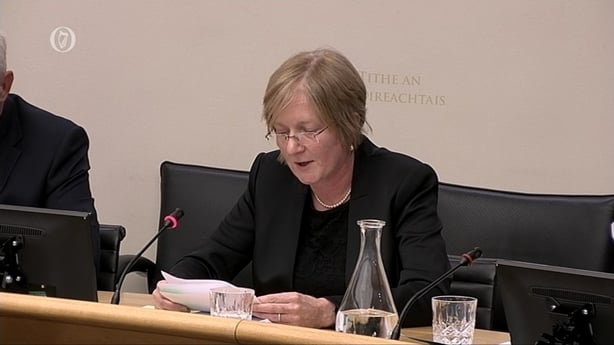 The committee also heard from Dr Meabh Ní Bhuinneain, National Speciality Director for Basic Speciality Training in Obstetrics and Gynaecology in the Institute of Obstructions and Gynaecologists.
She said if the introduction of woman and girl-centred safe termination services was the desire of the Irish electorate, it should be considered as just one element of a comprehensive reproductive health programme.
Ms Ní Bhuinneain said obstetricians and gynaecologists in Ireland have not been studied to explore their position on the specific items about which the members of the Citizens' Assembly were balloted.
"It is not known if the views of women's health professionals will reflect the results of the Citizens' Assembly ballot," she said.
Ms Ní Bhuinneain said for the majority of clinical providers in Ireland the possible enactment of lawful termination of pregnancy may lead to individual professional moral distress for the first time.
"Training needs to also include cultural and diversity competence, unconscious bias awareness, and the development of a national framework for ethical decision making."
She also raised concerns about the idea of a conscientious objection to terminations among healthcare staff.
"This may result in logistical problems in smaller, rural centres, and especially as there already exist rota gaps, a mismatch in the urban/rural distribution of doctors, nurses and midwives and a dependency on agency workers.
"Some gynaecologists have expressed potential personal moral distress at the dual challenge of providing extraordinary life-saving interventions for one foetus/infant at borderline viability, while also providing foeticide for a potentially normal foetus at the same gestation.
"Those members who wished to contribute gave general support for the provision of termination for fatal foetal abnormalities.
"Some members view the current law as excessively restrictive for crisis pregnancy."
All witnesses say issue of criminalisation must be dealt with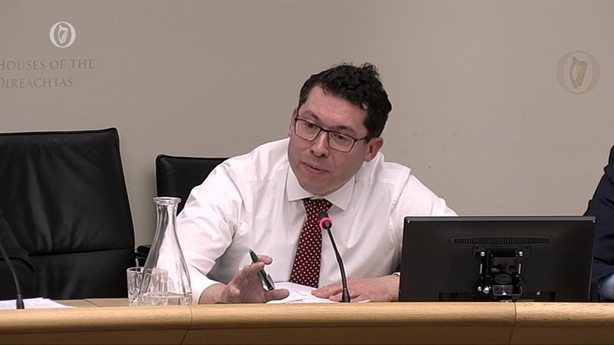 All three expert witnesses before the committee said the question of criminalising women who procure illegal abortions should be dealt with.
Senator Mullen asked Dr Boylan if he had ever been involved in carrying out an abortion outside of what one would call medical interventions, and up to what stage of pregnancy would it have taken place.
Dr Boylan said the question was inappropriate and he was not going to answer it.
Later, Senator Mullen raised the case of a woman who died in a taxi after travelling from Ireland to procure what he described as a "botched abortion" in the UK.
Prof Arulkumaran said the root cause of the woman's death was because abortion services were not available in Ireland.
"If she had had the abortion services here, if she had a complication she would have gone to the hospital," he said.
"70-80% of Irish women have surgical terminations in England because they go and come back the same day, where as 60-70% of women in England have medical abortions."
He said he did not accept that the woman died as a result of an abortion.