The son of Malta's best-known investigative journalist has said his mother was killed by a car bomb because of her work exposing political corruption.
Daphne Caruana Galizia, who wrote about corruption across Malta's political divides on her blog, died when explosives ripped through her car minutes after she left her home yesterday afternoon.
Maltese authorities were awaiting the arrival of Dutch forensic experts and American FBI agents to help with their investigations.
On Facebook, Matthew Caruana Galizia said: "My mother was assassinated because she stood between the rule of law and those who sought to violate it, like many strong journalists.
"She was also targeted because she was the only person doing so."
He described rushing to the scene, only to find the burning car and her remains.
This afternoon, several hundred people demonstrated in front of the law courts demanding justice for her killing.
One woman carried a votive lamp with the murdered journalist's picture in it and another carried a sign that read "Looks like we can't have freedom of speech but we want justice".
Recently, Ms Galizia had been following up leads from information in the Panama Papers, a large collection of documents from an offshore law firm in the Central American nation that were leaked in 2015.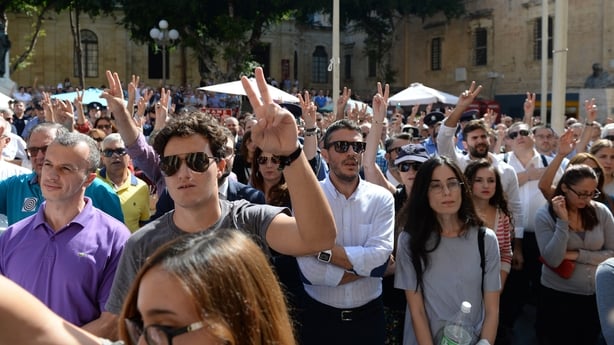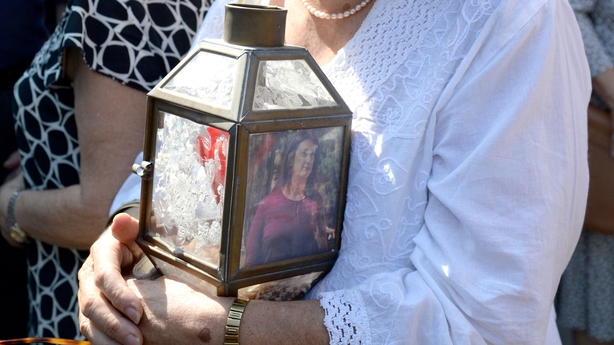 She was tracing alleged links between Maltese officials and offshore banks and companies used as tax havens.
Half an hour before the explosion, Ms Galizia wrote on her blog: "There are crooks everywhere you look now. The situation is desperate."
The European Commission told journalists it was horrified by the murder in the EU's smallest state and called for justice.
A spokesperson for the Commission, Margaritis Schinas, was asked if it would check if Malta was meeting the EU's standards for the rule of law, a process now being applied to Poland over judicial reforms there.
He replied: "We never speculate on these questions. These are very serious subjects ... This is an outrageous act that happened and what matters now is that justice will be brought.
"This is what we need to see."
The killing near the village of Bidnija stunned the Mediterranean island. Authorities said it was the first murder of a journalist there.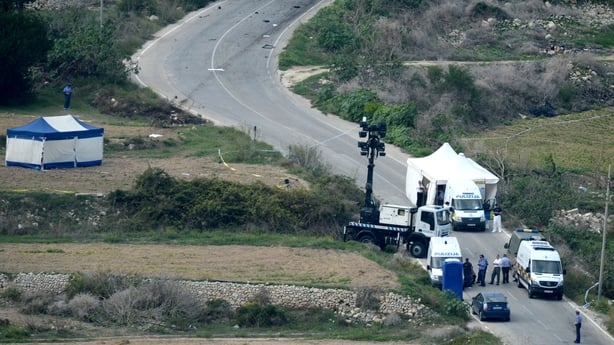 Witness, Frans Sant, who was driving in the other direction, said: "I saw a small explosion coming from the car and I panicked. A few seconds later, around three to four seconds, there was another, larger explosion.
"The car continued coming down the hill, skidding at high speed, full of fire. The car missed me by around 10 feet. I tried to help but the fire was too much and the car ended up in the field."
Prime Minister Joseph Muscat and opposition leader Adrian Delia - who had both been criticised on Ms Galizia's blog – both condemned the killing.
"Everyone knows Caruana Galizia was a harsh critic of mine, both politically and personally, but nobody can justify this barbaric act in any way," said Mr Muscat, who had been suing her over some of her allegations.
Opposition leader Adrian Delia called her killing an attack on democracy and freedom of expression and demanded an independent inquiry.
Speaking yesterday, he said he would not accept an investigation by the Commissioner of Police, the Army commander or the duty magistrate, all of whom had been criticised by Caruana Galizia.