The DUP has ruled out any immediate return of the power-sharing Executive at Stormont.
In a blow to the British and Irish governments' hopes that a deal to bring back Stormont is close, the Democratic Unionist Party said today "significant areas of difference" remained with Sinn Féin.
In a statement, the party said: "Any notion that an agreement is imminent and that the Assembly will meet next week has no basis in fact given the present state of the talks."
Sinn Féin leader Gerry Adams agreed with the statement from the Democratic Unionist Party.
Mr Adams said suggestions that a deal is close have no basis in fact, given the present state of the talks.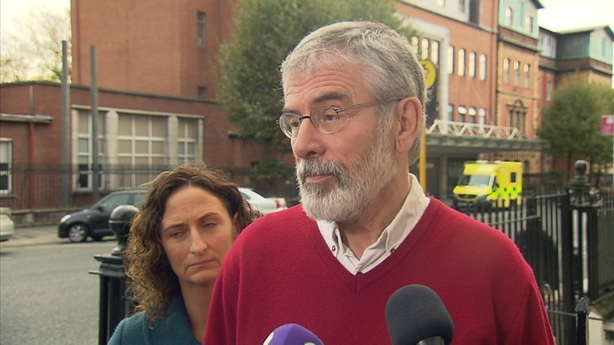 Speaking in Dublin, he said there are issues which have not been resolved, "and the reasons they haven't been resolved is because the DUP has to get itself into a psychological space which so far it has resisted and that is the rights which people will have everywhere in these islands, that they can also have in the north".
The Stormont assembly collapsed in January following the resignation of the late Martin McGuinness as Deputy First Minister, in a row over the DUP's handling of a botched renewable heat energy scheme.
Months of talks aimed at restoring power-sharing have so far failed, with Sinn Féin and the DUP unable to reach agreement on a number of key areas, including an Irish Language Act and legacy issues.
Earlier this week, Minister for Foreign Affairs Simon Coveney said that talks to restore power-sharing were at a "sensitive" point.
The DUP insisted it remained "committed to trying to secure an agreement that can be supported by unionists as well as nationalists".
"Any talks outcomes will be judged against the criteria we published in our March Assembly election manifesto," it said.
"We will not however be a party to facilitating an outcome that is one-sided in nature and not in the best interests of Northern Ireland," the DUP added.
The party also said while progress had been made in the talks, "significant areas of difference" remained and "much more work" was necessary.