The Taoiseach has said he expects next week's summit of EU leaders will conclude that the required progress on Brexit issues - including matters related to Ireland - has not been achieved.
Speaking in Derry, Leo Varadkar said he hopes that confirmation of the Brexit impasse will help to focus minds.
Mr Varadkar said he does not see the possibility of a deal on the three priority Brexit matters, which includes Irish-related issues, when EU leaders review negotiations at their Brussels summit next week.
Last night Mr Varadkar has said European leaders are willing to grant a unique solution for Northern Ireland in Brexit negotiations.
In an address to business leaders in Derry, Mr Varadkar said EU nations understand peace on the island of Ireland is "young and still fragile".
We need your consent to load this rte-player contentWe use rte-player to manage extra content that can set cookies on your device and collect data about your activity. Please review their details and accept them to load the content.Manage Preferences
Mr Varadkar said there is "huge goodwill for Northern Ireland right across Europe" and a willingness to make exceptions for the country that would not be made for others.
"In my contacts with European presidents and prime ministers, I have received considerable support and understanding for the particular challenges we face," he said.
"From Berlin to Brussels, they understand that Northern Ireland is unique, that the peace is young and still fragile, and are willing to make exceptions for Northern Ireland that would not be made for others."
Mr Varadkar said it is hoped that the ultimate outcome of the negotiations will be the "closest possible trade and customs relationship between the UK and the EU".
However, he added: "So, if this is ultimately not attainable, then we will seek a unique solution for Northern Ireland, reflecting its unique history and geography.
"A solution which does not undermine the constitutional settlement in any way, rather one that takes account of the realities on this island and builds on common regulatory approaches, frameworks and systems," he added.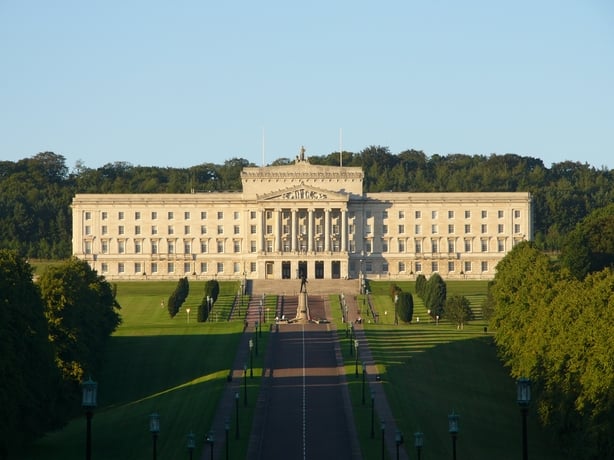 With power-sharing in Northern Ireland deadlocked for months, the Taoiseach told the local Chamber of Commerce that the best way to secure a unique solution for Northern Ireland is "to ask for it".
Mr Varadkar said there was a willingness to change the rules and create "a flexible solution, a unique solution, one for Northern Ireland, one that may not be available to the rest of the UK or even the rest of Ireland".
The Taoiseach's speech came in the wake of Brexit negotiators revealing that the talks over the UK's divorce bill are stalling.
The discussions are stuck on phase one with some progress reported on the issue of the Irish border and the Common Travel Area between the UK and Ireland.
Mr Varadkar raised the lack of a power-sharing executive in Belfast and said it was essential the institutions are revived.
He said Stormont could play an important role in the Brexit negotiations, as there are mechanisms for the devolved administrations to be consulted and have a say on legislation from Westminster
The Taoiseach said: "Now more than ever we need an answer to the question, of who we - and others in Europe - talk to in Belfast?
"Who will speak for Northern Ireland and her 1.8 million people?
"The clock is ticking and it is later than you think.
"We must protect what has been achieved in recent decades through the Peace Process and with the support and facilitation of the European Union."