Firefighters, facing resurgent winds and dry conditions, battled to halt the advance of wildfires that have killed at least 21 people, destroyed 3,500 homes and businesses and blanketed Northern California's famed wine country in smoke.
At least 22 blazes spanning nine counties have scorched nearly 170,000 acres (68,797 hectares) since the first flames erupted on Sunday night in what state fire officials say is one of the deadliest wildfire outbreaks in California history.
More than 550 people were still reported missing in Sonoma County, said Jennifer Laroque, a spokeswoman for the county's emergency operations centre.
It was unclear how many might be actual fire victims rather than evacuees who merely failed to check in with authorities after fleeing their homes.
Officials urged displaced residents to let their family members know they were safe.
The Sonoma County town of Santa Rosa, the largest city in the wine country region, was particularly hard hit by one of the fiercest blazes, the so-called Tubbs fire.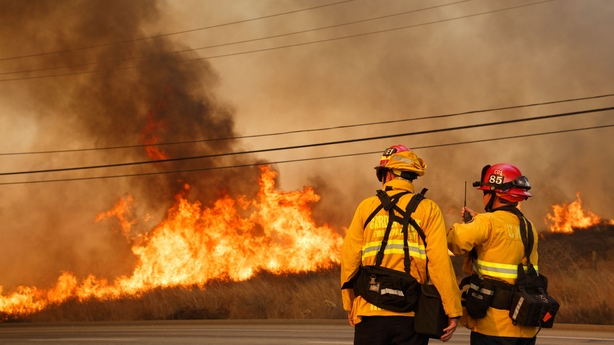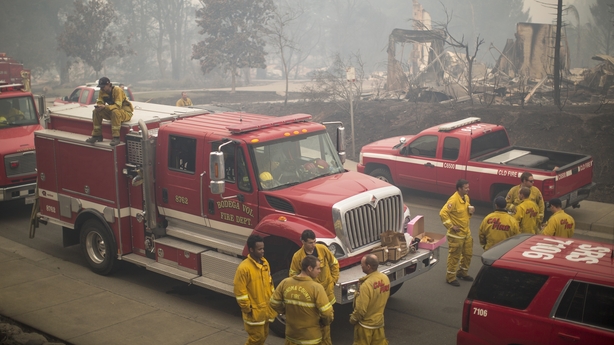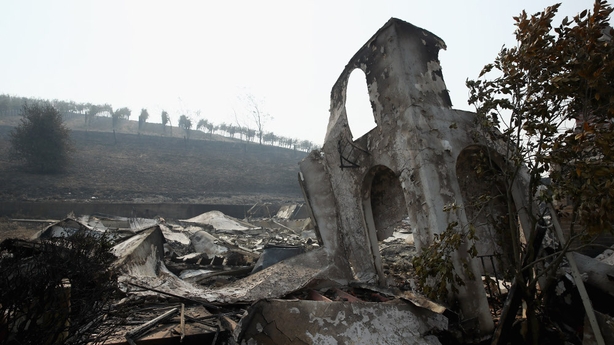 Block after block of some neighborhoods were virtually obliterated with nothing left but charred debris, broken walls, chimneys and the steel frames of burned-out cars.
Gusts of up to 80km/h and 10% humidity were forecast for tonight and tomorrow for parts of the Northern California fire zone.
Firefighters worked to strengthen fire containment lines as winds picked up again.
"Were not out of the woods and were not going to be out of the woods for a great number of days to come," Ken Pimlott, director of the California Department of Forestry and Fire Protection (Cal Fire), said at a news conference.
The weather had given firefighters a reprieve yesterday as cooler temperatures, lower winds and coastal fog let them make headway against flames.
At least 11 people were killed by the Tubbs fire in Sonoma County alone, officials said. It is the deadliest single California wildfire since 2003, when the so-called Cedar fire killed 15 people in San Diego, according to state data.
The latest overall death toll of 21, including six fatalities in Mendocino County and two more each in Napa and Yuba counties, is believed to mark the greatest loss of life from a California wildfire event in 26 years, since 25 people perished in a firestorm that swept the Oakland Hills in October 1991.
The deadliest wildfire on record in California dates back to October 1933, when 29 lives were lost in the Griffith Park fire in Los Angeles.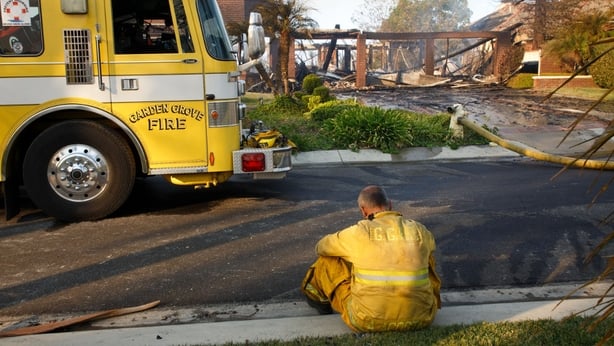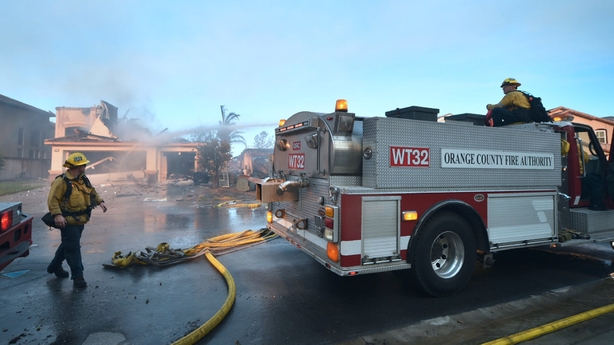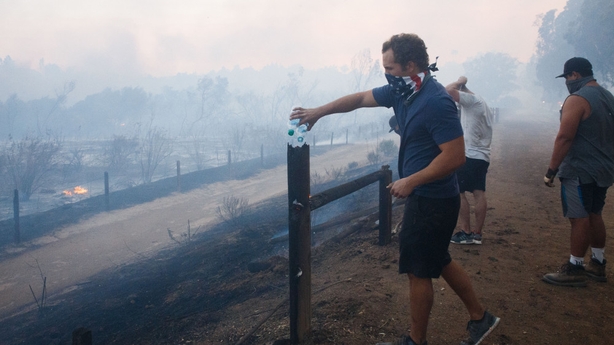 Cal Fire spokesman Daniel Berlant said by phone that some of the latest victims in Northern California were asleep when the fast-moving fires broke out on Sunday night, igniting their homes before they could escape.
The dead in Napa County were identified as 100-year-old Charles Rippey and his 98-year-old wife, Sarah, according to the county sheriff's office. The couple were married for 75 years, a CBS affiliate in San Francisco reported, citing their son, Mike.
Charles Rippey's body was found outside where his wife's bedroom once stood, Mike Rippey said.
"He was trying to get from his room to her room," he said." He never made it."
Wildfires have damaged or demolished at least 13 Napa Valley wineries, a trade group for vintners there said.
But experts say smoke rather than flames may pose a greater risk to the delicate grapes still waiting to be picked.
California Governor Jerry Brown declared a state of emergency in several northern counties, as well as in Orange County in Southern California, where officials said a fire destroyed 15 structures and damaged 12.
Investigators still are determining what caused the fires, Mr Berlant said. In some instances, winds might have toppled power poles and sparked flames, he said