President Michael D Higgins has said that some of the defining characteristics of Australian democracy carry a distinctive Irish influence.
President Higgins gave an address to the joint Houses of Parliament of Western Australia in Perth this morning.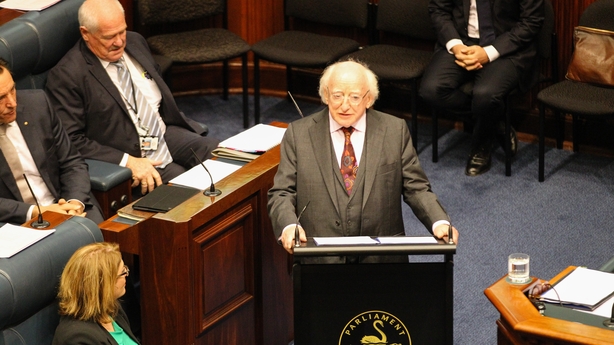 Conditions in Ireland, he said, may have given Australia's early legislators a singular determination not to carry and repeat all of the sins of the old world in the new one.
He also noted that more than 90,000 Irish-born people are currently living in Australia and that two million Australians record their ancestry as Irish in the Australian national census.
President Higgins was the first Head of State to address the joint houses of parliament of Western Australia.
He is on a state visit to Australia, which officially got under way on Saturday.