- A gunman, named by police as Stephen Paddock, opened fire at the Route 91 Harvest Festival during a performance by country music star Jason Aldean on Sunday night.
- At least 59 people were killed and more than 525 injured in the deadliest gun massacre in modern US history.
- An off-duty police officer was among those killed, Clark County Sheriff Joseph Lombardo said.
- Paddock, 64, sent bullets raining into the crowd of more than 22,000 concert-goers, perched on the 32nd floor of the Mandalay Bay Hotel and Casino on the Las Vegas Strip.
- Swat teams who stormed the gunman's room found he had killed himself and discovered as many 17 guns, including rifles.
- The so-called Islamic State group, which has been known to exaggerate and make false declarations, claimed responsibility for the attack.
- The FBI said authorities investigating the shooting had found "no connection with an international terrorist group".
- The killer's brother Eric Paddock told the reporters he was "completely dumbfounded" by the shooting and he could not understand what had happened.
- He said Paddock was a multi-millionaire property developer and gambling fan with no political or religious affiliation.
- US records show gunman Paddock lived in a three-year-old, 396,000 US dollar (#297,554) two-bedroom home in the tiny desert community of Mesquite, 80 miles (129km) north-east of Las Vegas, near the Arizona state border with Marilou Danley, 62.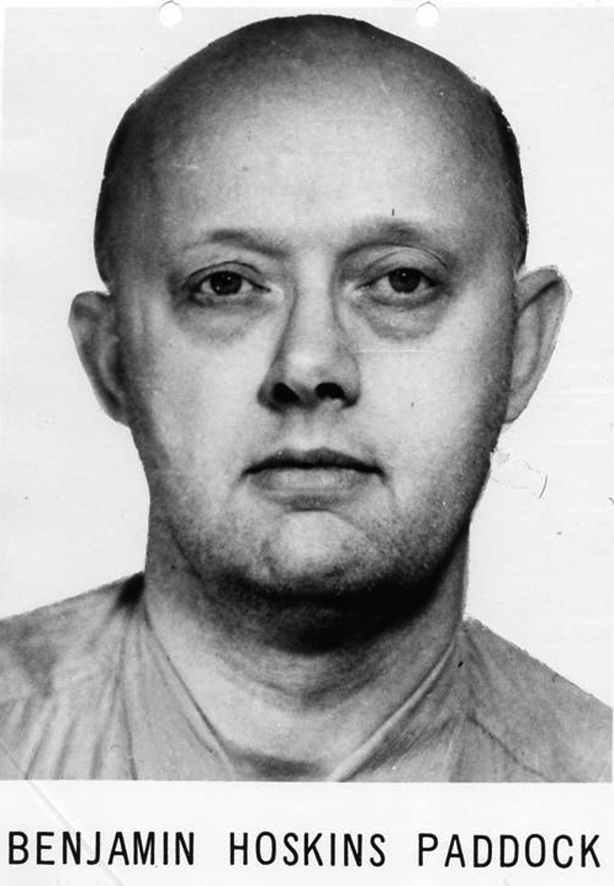 - He is the son of Benjamin Hoskins Paddock, a bank robber who was once on the FBI's ten most wanted list.
- Police say they believe Paddock was a "lone wolf".
- US President Donald Trump described the mass shooting as an "act of pure evil" and said he will visit Las Vegas on Wednesday to meet emergency services and relatives of the victims.
- Witnesses at the concert said they heard hundreds of shots ring out, saying "the shots just kept coming".
- Minister for Foreign Affairs Simon Coveney says there are no indications to suggest that any Irish citizens have been caught up in the attack. Any families in Ireland who have concerns about relatives who may be in the Las Vegas area can contact the department's Consular Assistance Unit on 01-4082527.