Gardaí in Co Mayo believe that a helmet and life jacket washed ashore near Blacksod belong to one of two men missing since a Coast Guard Rescue Helicopter crashed last March.
Ciarán Smith and Paul Ormsby have been missing since R116 crashed into Blackrock Island on 14 March last.
Extensive searches have so far failed to locate any trace of the missing crew members.
The bodies of their colleagues, Captain Dara Fitzpatrick and Captain Mark Duffy were found in the days following the tragedy.
Gardaí say the material located this weekend is of significance.
It was found on a beach near An Clochar, a short distance from Blacksod yesterday morning.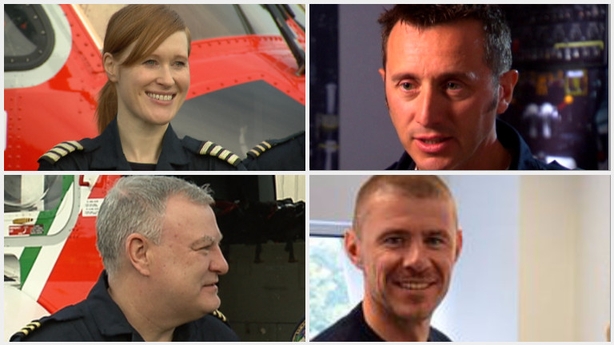 The find was made on a stretch of coastline to the east of the Inishkea islands.

The life jacket and the helmet were attached together.
It is thought that a cord on the jacket may have snagged on a rock in recent days and brought it to the surface.
The discovery has led to renewed searches in the area but weather conditions make any sea surface search difficult at present.
Despite a detailed shoreline search in the aftermath of yesterday's discovery, no further material has been found.
A detailed examination will be carried out on the helmet and life jacket in the hope of getting any clues as to the whereabouts of the bodies of the missing crewmen.