The Minister for Transport has urged both sides in the Iarnród Éireann pay talks to keep negotiating, after the talks broke down at the Workplace Relations Commission last night.
Thousands of rail passengers face the prospect of disruption around the October bank holiday weekend after the talks were ended without an agreement. 
The unions representing rail workers, SIPTU and the National Bus and Rail Union, are to ballot the 4,000 strong workforce for strike action. 
In a statement, Shane Ross said nobody wants to see a strike that will discommode passengers and do reputational damage to the company.
He added that the Labour Court and the WRC are the appropriate forums for the negotiations.
Unions had been seeking increases of around 3.75% annually with no productivity strings attached.
However, leaving the talks, SIPTU Divisional Organiser Greg Ennis said that management had offered what he called a "derisory" pay rise of just 1.5%.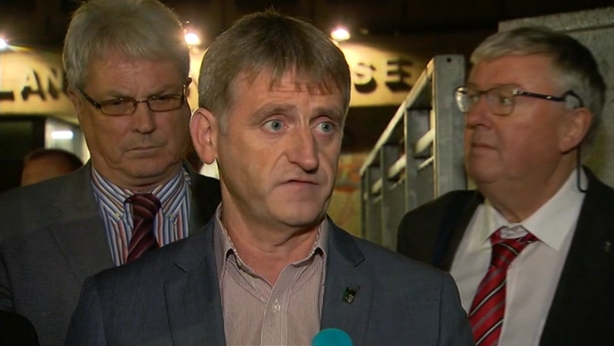 He said even that was conditional on unions accepting outsourcing, forced redeployment, an increment freeze, line closures and a reduction in contracted hours. 
Mr Ennis said workers would in effect be expected to fund their own pay rises, which was unacceptable.
General Secretary of the National Bus and Rail Union Dermot O'Leary described the proceedings as a charade.
He accused Iarnród Éireann of thumbing its nose at its own staff with a "pitiful" and "contemptuous" offer.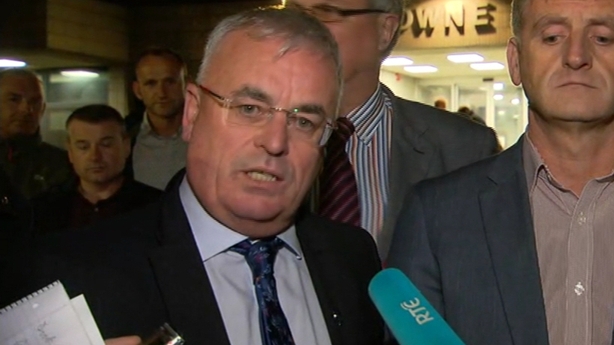 He also claimed that the company had sought union acquiescence to the closure of rail lines in order to fund any potential pay rise. 
Mr O'Leary appealed to the Government and Mr Ross to intervene with more funding for public transport.
Iarnród Éireann Director of Human Resources Ciaran Masterson said the parties had discussed a myriad of items, but management could not meet the expectations of staff, particularly given their accumulated debt of €160m. 
He said the company was open to re-engagement with the union side. 
A spokesperson for Iarnród Éireann has said each public transport company faces its own financial reality and the company's own financial situation is precarious.
Speaking on RTÉ's Morning Ireland, Barry Kenny said the company is underfunded, it remains a loss making company and it has accumulated losses of €160 million.
"If it accumulates further losses it faces insolvency. What does that do to customers and employees?"
Mr Kenny said they have to generate efficiencies and have discussed a range of issues with unions.
"There is a number of issues we discussed yesterday - restructuring, performance management, absenteeism management. Options to generate money to improve pay," he said.
However, he said, despite talks breaking down there was some progress yesterday, adding "there is clearly scope to go further".
He also said there has been no notice of strike action given to Iarnród Éireann.
Speaking on the same programme, the NBRU General Secretary said workers at Iarnród Éireann have not had a pay increase for ten years, despite increased company revenues and passenger numbers.
Mr O'Leary said Luas and Dublin Bus workers have received pay increases and rail workers have said "enough is enough".
He said it is unfair to attach a number of concessions to a "pay rise that is long overdue".
Mr O'Leary said Iarnród Éireann had "dragged the Government onto the pitch" by bringing up the issue of line closures during negotiations on pay.