The Irish Sword of State has been returned to Dublin Castle for the first time in almost a century.
The sword was used as a symbol of royal authority in Ireland when the sovereign was not physically present until the establishment of the Irish Free State in 1922.
It was returned on loan to Dublin under tight security last night from the Jewel House at the Tower of London.
The sword, which dates from 1660, is the centrepiece of a new exhibition which explores the shaping of the royal and viceregal image at Dublin Castle in the eighteenth and nineteenth centuries.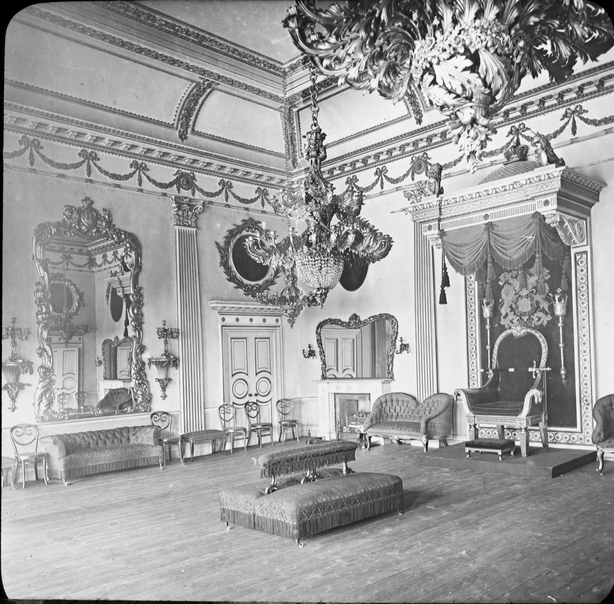 William Derham, one of the curators of the new exhibition, said: "It's nice to think of it coming back in a different political time and a different political space. It now also symbolises something different.
"Once it was a symbol of royal authority in Ireland, but now it is very much a symbol of the shared cultural heritage of Britain and Ireland in times of friendship and cooperation."
"Making Majesty: Building and Borrowing the Regal Image at Dublin Castle" opens at Dublin Castle on 25 September and runs until 28 April 2018.