The Venezuelan opposition has said it will not take part in direct talks with President Nicolas Maduro's government in the Dominican Republic.
It said it would not enter talks until the government agreed to meet a number of demands, including addressing the country's humanitarian crisis and releasing all political prisoners.
Venezuela's Democratic Unity Coalition said it would send a delegation to meet with Dominican President Danilo Medina to discuss the conditions under which dialogue could be held.
"The invitation by (Mr Medina) does NOT represent the start of a formal dialogue with the government," the coalition said in a statement.
"To begin serious negotiations, we demand immediate concrete actions that show true willingness to solve problems rather than to buy time."
The talks are being brokered by the former Spanish prime minister Jose Luis Rodriquez Zapatero.
Mr Maduro has said he welcomes the opportunity for a day of dialogue.
A month of talks late last year between Mr Maduro's government and the opposition collapsed in mutual recrimination.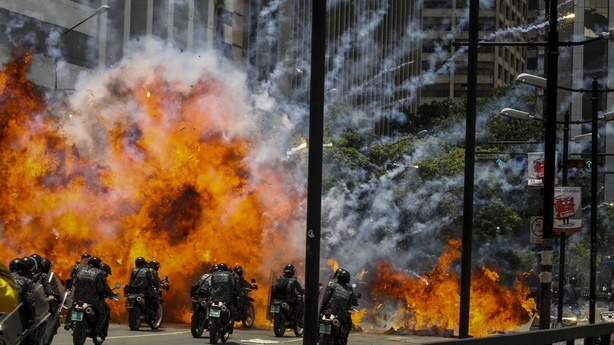 Venezuela's deep economic and political crisis has caused food and medicine shortages, deadly unrest and calls for Mr Maduro to quit.
Clashes with security forces at anti-government protests have left 125 people dead since April.