The head of a UK-based Irish Traveller family who helped to run a modern day slavery ring has been jailed for ten years and nine months.
Martin Rooney, aged 57, was among 11 gang members convicted of involvement in offences which included the keeping of one man in "truly shocking" conditions for decades.
A total of 11 defendants were convicted of offences following a series of linked trials relating to modern slavery and fraud at Nottingham Crown Court.
Rooney, of Drinsey Nook, Sheffield Road, Saxilby, Lincolnshire, was jailed after being convicted of wounding and conspiracy to require a person to perform forced or compulsory labour.
Other members of the Rooney family were given custodial sentences ranging from 15 to six years, while two received suspended sentences.
Six people were initially arrested in September 2014 when seven warrants were executed in Lincolnshire, Nottinghamshire and London as part of inquiries into allegations of modern slavery.
All the victims of the offences were described as extremely vulnerable, including several who had learning disabilities and mental health issues, and were estranged from their families.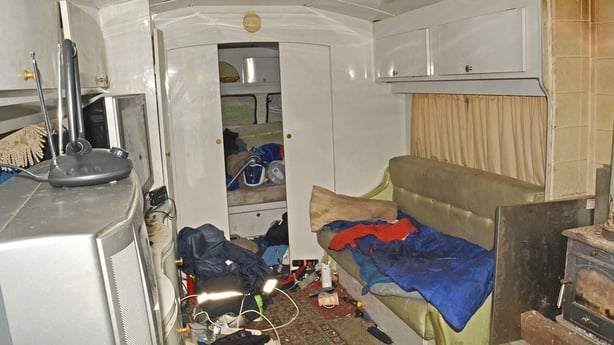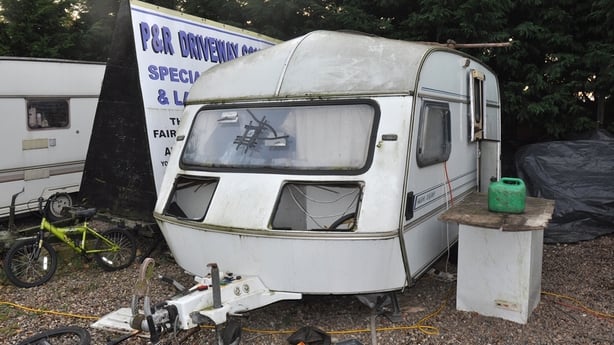 Speaking on RTÉ's Six One News, Detective Chief Superintendent Chris Davison, Head of Crime at Lincolnshire Police said even the most hardened officers on the investigations team were shocked at what they found.
"We found people living in caravans with holes in the roof, no heating, no sanitation. During one of the first raids the people who were living in these caravans were forced to do their business, if you like, in the woods.
"These were people who were generally picked up outside homeless shelters on the promise of work, accommodation and food. Shamefully a number of them had learning difficulties.
"Even the most hardened officers were truly shocked at what they found."
Chief Supt Davison said many of the victims had substance abuse issues, and were often paid in alcohol.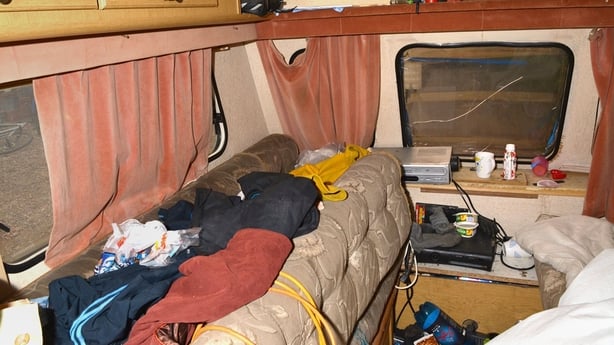 He believes it is likely that there are many other cases of modern day slavery taking place across the UK and said the restaurant and agricultural industries are particular industries guilty of exploitation.
"Lincolnshire is a large county with a relatively small population of 750,000 people. At the moment there are five active investigations into modern day slavery.
"I think it would be incredible if it this is not happening elsewhere in the country," said Chief Supt Davison.
He said the Rooney family traded their workers between each other "like they were belongings".
Chief Supt said the family were going on "lavish holidays to Israel and Egypt, had top of the line cars like BMWs, and their children were going to Manchester United training sessions".
He said comparing their lifestyles to that of their workers demonstrates the extent of their crimes.
"These were people who were being woken up at first light, driven to sites where they'd work 12-14 hour days, with no food and no safety equipment and driven back to a site where they were plied with very cheap cider… it says everything we need to know about this family and their crimes."