The Minister for Housing has promised that his department will deliver 200 extra emergency beds for homeless people in Dublin by December.
Speaking after a housing summit, Eoghan Murphy also pledged to build an extra 800 social homes next year bringing the total to 3,800.
The meeting with local authority bosses also agreed that a further €10m will be provided for special family emergency accommodation units called Hubs.
Homeless families in Dublin wanting to move to other parts of the country will be assisted under the first part of this new housing strategy announced today.
Landlords seeking to move tenants out of their properties will first have to inform the Residential Tenancies Board (RTB).
The RTB will write to the tenants with advice and guidance on what to do if they are having difficulty in accessing alternative accommodation.
Mr Murphy said this is a key measure to prevent people becoming homeless.
A new inter-agency group will also be established to oversee homeless services.
He said the new agency will ensure transparency and delivery of various funding streams from departments and agencies to frontline services.
Homeless families living in one Dublin hotel tell their stories pic.twitter.com/wuGp6zQKzb

— RTÉ News (@rtenews) September 8, 2017
Primacy care, mental health and addiction services will be extended to be available in more emergency accommodation facilities.
He said the new inter-agency group will operate a first-in, first-out policy so that those longest in emergency accommodation and families with medical or particular needs are prioritised.
He said the issue of refusals of reasonable offers of accommodation by those in emergency housing will be urgently examined with a view to a consistent approach being developed for this nationally.
20,000 new homes will be built, says Minister
Speaking on the RTÉ's Six One News, Mr Murphy said he is confident that there will be 20,000 new homes built between a combination of private and public building contractors by 2021.
"I am being modest on the targets here because we want to make sure that we can deliver. We believe it's a conservative number that between private and public building next year there'll be about 20,000 homes built," he said.
Minister Murphy said that an important principle is that a heavy reliance is not placed on the private sector to deliver social housing and that is why funds were now being focused on local authorities building new houses.
He said that of the 5,000 houses planned for next year, 3,800 will be built by councils and housing bodies. A number of the remaining 1,200 will be provided from council stock and a smaller number will come from the private sector.
Earlier, Taoiseach Leo Varadkar said there is no quick fix or a single solution to solve the housing crisis.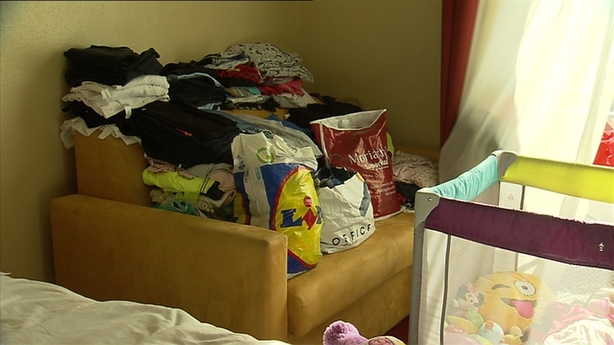 Mr Varadkar also said a vacant homes tax is under consideration, but said he did not think it would be a game-changer in terms of increasing supply.
The Taoiseach said every day 80 families and individuals are housed by the State, he said they are not the stories that make the news but they are positive.
Mr Varadkar said that the homelessness issue is very much on his mind and said he was very saddened to hear some of the stories.
He dismissed suggestions that today's summit was a PR exercise and said the Government was going to build around 2,500 social houses this year, which he said was four times as many compared to two years ago.
Mr Murphy earlier said funding will not be a problem in the Government's efforts to tackle the housing crisis.
Speaking before the beginning of the meeting with local authority chief executives, Mr Murphy said that four times more social housing will be built this year compared to 2015.
The initiative comes a day after new figures showed more people became homeless in July, with the number of homeless people in Ireland exceeding 8,000 for the first time - 36% of them children.
Focus Ireland said these figures mean that the total number of people who are homeless has now increased by 25% since July 2016.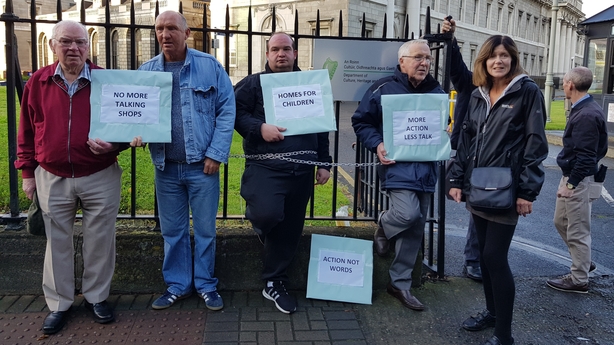 Some Dublin City councillors joined housing campaigners at the gates of the Custom House this morning ahead of the meeting.
They told Mr Murphy that the Government was not doing enough to ease the crisis.
Opposition parties have described the meeting as a public relations exercise and have accused the Government of consistently failing to get to grips with the problem.
The Peter McVerry Trust has said the intense round of summit discussions was a positive development and brought a sense of urgency to the situation.
The charity's CEO, Pat Doyle, said increased access to healthcare is a critical issue for those experiencing homelessness.
He said it is now critical that the summit is followed by a strong collaborative approach between Government departments.