Minister for Justice Charlie Flanagan has said he is "greatly disturbed" by the findings in two garda reports into the falsification of breath tests and 14,700 wrongful convictions.
Mr Flanagan issued a statement after the reports were discussed at today's Cabinet meeting and said the reports identify "serious and concerning problems", noting that any potential cases have been referred to relevant offices for further investigation and sanction.
An investigation into how almost one million false breath tests were recorded on An Garda Síochána computer systems has discovered another 500,000 false tests that were also recorded but not carried out.
A report by Assistant Garda Commissioner Michael O'Sullivan, published this afternoon, found that some gardaí were making up the figures and in some cases were exaggerating them by as much as 300%.
The report also identified systems and IT failures, a misinterpretation of policy, and failures of governance and oversight as contributory issues.
Mr O'Sullivan has concluded that the controversy reflects poorly on the professionalism of the organisation and has undermined public confidence in the police service.
Mr Flanagan said that he was looking forward to receiving the report of the Policing Authority into both the breath test issue and also wrongful convictions over fixed-charge penalty fines.
The Taoiseach and the Government this evening expressed confidence in the Garda Commissioner following the publication of the two garda reports.
---
Conversation extract contained in report between garda and call taker
Call taker: Number of vehicles stopped and controlled?
Garda: Is that the number of vehicles through the checkpoint or number of vehicles breath tested?
Call taker: Well the way I reckon...
Garda: I reckon it's stopped and breathalysed, is it?
Call taker: Even if they are not breathalysed, if you stop them and stick your head in the window, aren't they controlled, that's my thinking on it.
Garda: We will go with you…Ah 120 went through...
Call taker: How many negative breath tests?
Garda: 30 and 30, 60 ah 80, 90 we will say.
---
Gardaí had thought that in the five years between 2011 and 2016, just over 933,000 false breath tests had been recorded on its PULSE computer system.
However Mr O'Sullivan's report has now established that the figure is over 1.4 million, more than half a million more than originally believed, although this was over a seven-year period dating back to 2009.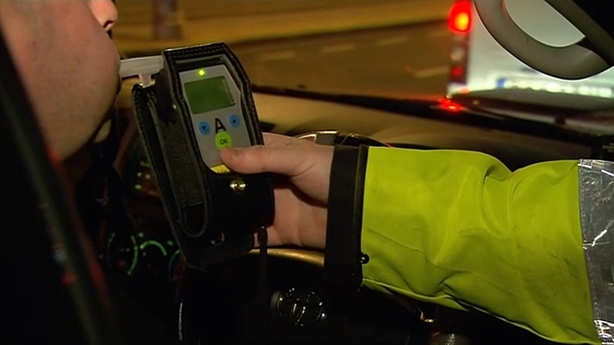 The revised figures are based on an examination of figures for both the Drager breathalyser devices and the internal garda PULSE computer system.
Over 1,200 Drager breathalysers were in use across 108 garda districts at the time.
However there was no central recording process and gardaí did not record the specific counter readings on the devices, or the specific device used at each checkpoint.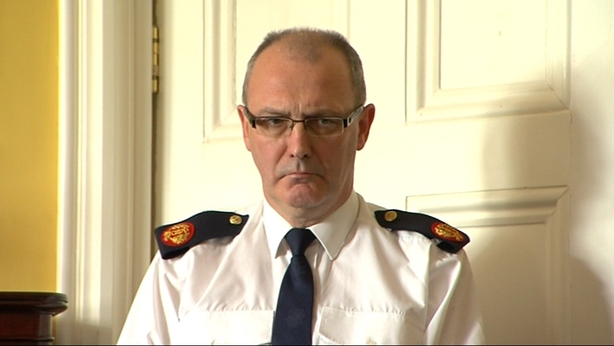 The report identified IT and systems failures, failures of governance, oversight and supervision, and a misinterpretation of policy both at station level and at the Garda Information Services Centre in Castlebar, where the figures are also recorded.
It also established that individual gardaí were simply making up the figures, and in some cases there was gross exaggeration.
For example, the report highlights an incident where a garda contacts the centre in Castlebar to report a figure from a MAT (Mandatory Alcohol Test) checkpoint.
When asked how many checks he conducted he hesitates and first says 30. He then changes that to 50, before finally telling the operator to 'put him down for 90'.
The breath test report also points out the controls that are now in place to prevent a recurrence of such failures.
The Road Safety Authority welcomed the reports and it is studying them.
A spokesperson added that it is mindful of the forthcoming Policing Authority report on the matter and will not be commenting further until it is published.
The PARC Road Safety Group has said the bottom line is that gardaí have lied and that is of serious concern.
Speaking on RTÉ's Six One News, chairperson Susan Gray said gardaí found to be falsifying figures should be severely disciplined.
She said she does not believe there is proper supervision of An Garda Síochána and controversies such as this make her question the credibility of the force.
The people of Ireland deserve to know exactly which gardaí are "making up the figures", she said.
A separate report by the assistant commissioner into 14,700 wrongful convictions over fixed-charge penalty fines has also identified a range of issues including systems failures and cases where summonses were not processed correctly, particularly when they related to more than one offence.
It highlights incidents where gardaí did not appear to understand how the system worked and in some cases what to issue a Fixed Charge Penalty Notice for and how to do so.
These cases are now being appealed, and the wrongful convictions being overturned.
The two reports, which run to almost 200 pages, are based on an examination of representative samples of false breath tests and fixed charge notices.
The Policing Authority has commissioned financial auditors Crowe Horwarth to review the garda reports and carry out its own independent investigation, which is due to be completed later this month.
No garda is expected to face criminal charges as a result of these reports but disciplinary proceedings have in some cases already been initiated.
The Policing Authority would not say if the auditors appointed to review the reports were examining another sample of cases or the same sample used by the assistant commissioner.
It said its methodology would be outlined when the report is published.
The investigation is due to be completed in less than three weeks, three days before Garda Commissioner Nóirín O'Sullivan is due to appear in public before the Policing Authority.
Ms O'Sullivan has faced renewed calls to resign in the wake of the latest revelation.
Commenting on the reports this afternoon, the commissioner said: "Assistant Commissioner O'Sullivan's reports identify failures in our systems, processes, oversight, supervision and management.
"These failures are completely unacceptable and all of us in An Garda Síochána must now take responsibility for ensuring this cannot happen again. Changes have already been introduced and we are committed to ensuring the required cultural, behavioural and systems changes are made.
"I agree with Assistant Commissioner O'Sullivan when he writes that these failures, particularly in relation to breath tests, reflect poorly on the professionalism of the organisation and are damaging to public confidence. It is vital that An Garda Síochána continues to have the public's confidence and support in order to carry out our work."
The Policing Authority this evening said: "The authority had previously expressed its alarm at the scale of the discrepancies disclosed between actual alcohol tests administered and the numbers recorded by gardaí and its serious concern about management and supervision in the Garda Síocháná, echoing findings of the Garda Inspectorate, Judge O'Higgins and others.
"The authority welcomes the commissioner's acknowledgement today of the serious failures in the Garda Síocháná systems, processes, supervision and management and her commitment to ensuring that the required changes are made."
---
Further reporting by RTÉ Crime Correspondent Paul Reynolds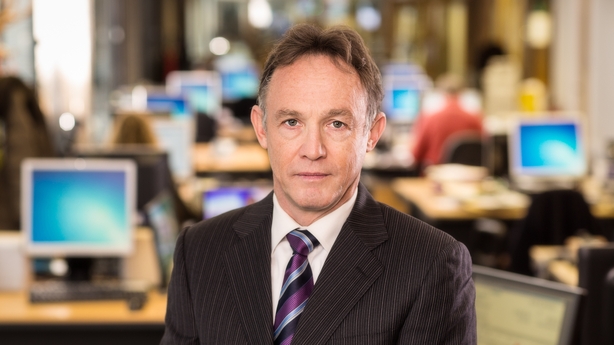 The background to this goes back around three years ago, when Gay Byrne as chairman of the Road Safety Authority received an anonymous letter about mandatory alcohol testing checkpoints in the west of Ireland and how the road traffic laws were not being enforced.
He sent that to then minister for transport, Leo Varadkar, who has since been elected Taoiseach. It was sent on to gardaí in April 2014.
Gardaí began a review of traffic equipment and PULSE data, first in the southern region where they found significant discrepancies. This led to a full review of breath test data across the entire organisation and the gardaí could not reconcile their own PULSE data with the paper-based breath tests.
They then asked the Medical Bureau of Road Safety for its data from its breath test Drager devices.
Gardaí received that in February of this year and very quickly saw major differences between the number of times the machines were used and the number of tests recorded on the PULSE system for roadside breath tests – a difference of over 930,000; nearly a million false breath tests.
The differences between what was recorded and what was done in different parts of the country was also quite stark: In Dublin the difference was at least 68%; in the southeast region the exaggeration was by over 153% and if you go down to individual districts, in Wexford for example it was 5% while in Dublin west it was 495%.
In the second issue, which was the fixed charges and the penalty points and fines, the Garda Information Services Centre became aware of this last year.
In April of last year, a person appeared before the court for having no NCT certificate displayed. But they had already paid a fixed-charge notice so they should not have been summonsed.
The review identified another 759 of these cases, then the review was expanded again and it found a total of 830,000 summonses that were issued between January of 2006 and May of 2016. 
Out of these 830,000 summonses, they boiled them all down and identified 14,700 cases where a penalty had been imposed on people in courts for offences like no tax, no insurance, no NCT displayed, no L plates, failing to stop for a garda, holding a mobile phone, when these people should not have been convicted.
---