Minister for Foreign Affairs Simon Coveney has called for political leadership in both Sinn Féin and the DUP to try to resolve differences and restore power-sharing at Stormont.
Mr Coveney was speaking after he met representatives of the five main political parties in Northern Ireland today.
The talks were part of an assessment being undertaken by the Irish and British governments to see if formal negotiations about the restoration of power-sharing should be convened.
Mr Coveney said that power-sharing talks are at a high-stakes stage and cannot continue for many more weeks: "The status quo is not sustainable in Northern Ireland."
He reminded parties that while the negotiations continued Northern Ireland has no voice at the Brexit talks table.
Ministers have not sat at Stormont for seven months after the late Martin McGuinness resigned as deputy first minister in a row over the DUP's handling of a botched green energy scheme.
Since then a dispute over the status of the Irish language has been among the issues dividing the parties.
Northern Ireland Secretary James Brokenshire has warned he may have to legislate for a Stormont budget if the deadlock continues.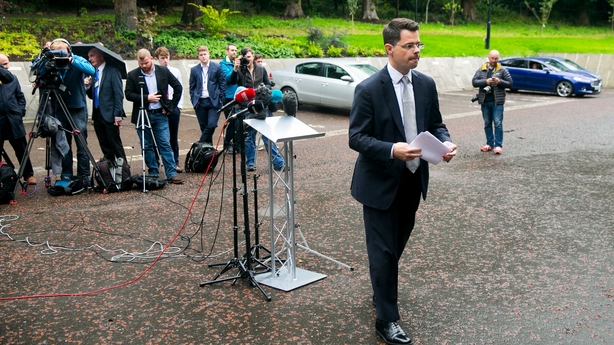 Mr Coveney said there were still grounds for optimism and direct rule should still be avoided.
"There can be no British-only direct rule. That is the Irish Government's position."
Mr Coveney added: "It would be very difficult to even contemplate how direct rule would function in that context.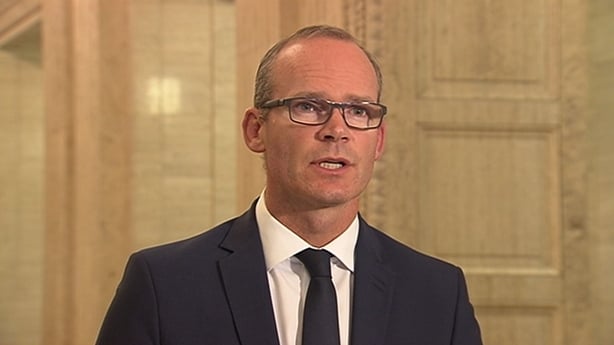 "We don't want to go there, it is not good for Northern Ireland, it is not good from the point of view of the government that I am a part of, it is not good from the point of view of the government in London, everybody loses in that scenario."
He said there was an opportunity cost for Northern Ireland as tough decisions needed to be made over funding for health and education.
"Essentially Northern Ireland is in limbo at the minute because those decisions cannot be made, that is not a sustainable situation for many more weeks and that is why the stakes are very high now," he said.
He said he had no objection to a mediator but bringing somebody totally new into the talks when everyone else has such a detailed knowledge of the political complexities may not be helpful.
"If the parties want that we will try to facilitate that but I think it is unlikely," he said.