RTÉ News has learned that a group of the country's largest human rights organisations have written to the Government to express "serious concern" over the rules concerning political donations.
According to the letter, seen by RTÉ's This Week programme, the organisations have warned if they are forced by the Standards in Public Office Commission (SIPOC) to register as so-called third parties, it could prevent many of them from raising the money to fund their activities and even put some out of operation.
The group which wrote to Minister for Housing, Planning and Local Government Eoghan Murphy in recent weeks includes the Irish Council of Civil Liberties, Amnesty Ireland, and Transparency International Ireland.
The trio say they are also writing on behalf of a large number of other smaller NGOs.
It is understood that they are deeply worried about what they believe is a new approach being taken by SIPOC.
The NGOs have not criticised the commission, but they have warned that the legislation under which SIPOC deals with NGOs and the issue of alleged donations for political purposes was dangerously vague.
They also believe that this vagueness in the law has allowed it to be interpreted differently than it had previously been by SIPOC, with potentially devastating consequences for the civil society organisations.
They told the minister that SIPOC has been pursuing non-government organisations and community groups with "escalated rigour" in recent months, and that because of a loophole in the legislation many NGOs are concerned that they will be forced to take on the onerous burden of registering as third parties.
Third parties are defined under the relevant 1997 Electoral Act as being any person or body corporate which receives a donation of €100 or more for so-called "political purposes".
The NGOs claim that SIPOC appears to be taking a new and unprecedented approach in its interpretation of what constitutes a "political purpose".
They say that in the past, NGOs were obliged where appropriate to register as a third party during the lifetime of a political campaign or a referendum, but they could de-register outside of such a campaign.
The NGOs say that the "root of the problem is uncertainty over the definition of political purposes, which on a strict reading risks bringing a wide range of organisations within the scope of the act despite their activities being unrelated to any electoral or referendum campaign. Although the organisations are of the view that they are not required to register as third parties, legal uncertainty around the term 'political purposes' is causing considerable difficulties" for them, the letter said.
The letter goes on to warn that "such legal uncertainty coupled with the criminal penalties attached to failure to register, could have a chilling effect on political, human rights, and community organisations".
The organisations also warned about the danger of having their details published on the SIPOC website, in circumstances where there may be any inference that they should have registered but were resistant to it or non-compliant.
"This could potentially impact upon donation streams. It is submitted that as currently drafted, the act unintentionally risks offending both constitutional principles and human rights standards," the letter says.
One of the greatest areas of concern with being registered as a third party relates to the strict limits placed on organisations in terms of the amounts of money they can receive from donors, and in particular single donors.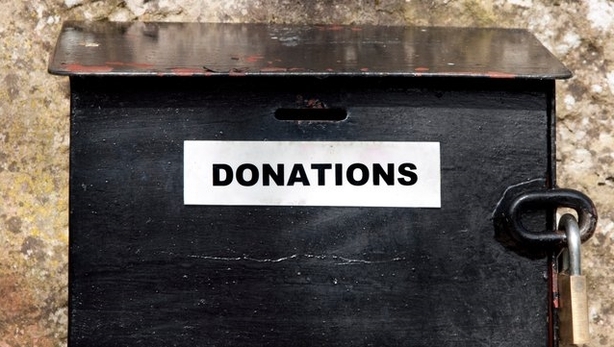 Donations from a single person or entity which exceed €2,500 are not allowed in any calendar year.
Many NGOs receive substantial amounts of money from single donors, some of whom are benefactors to multiple NGOs and civil society groups.
If the NGOS had to register on a permanent basis outside of any set campaign or referendum then the consequences on their funding could be devastating, some NGOs told RTÉ.
The letter says "the undersigned organisations, and a much wider range of not-for-profit groups, could be prevented from raising the money necessary to undertake advocacy on public policy, were they required to register as third parties under the act".
Indeed, the NGOs warned that the current problems with the legislation was first identified by SIPOC itself as far back as 2003, when it made reference to the looseness of the wording for third-party registration in its annual report at the time.
At the time it said that "… because the definition of political purposes is so wide it may, unintentionally, cover, on an ongoing basis, any of the following: local bodies such as Tidy Towns committees, residents/tenants associations, community organisations, etc; organisations such as Trócaire, Amnesty International, Threshold, the Society of St Vincent de Paul, An Taisce, Credit Union Movement, Comhdháil Náisiúnta na Gaeilge, etc, and even other interest groups such as those representing vintners, lawyers, hoteliers, teachers, accountants, builders, doctors, nurses, etc."
In that 2003 critique, SIPOC further observed that: "It is highly likely that, in conducting their day-to-day business, any of the above could be involved in activity which would fall within the definition of political purposes in that they would be attempting to promote or procure a particular outcome in relation to a policy or policies of the Government or any public authority, including a local authority".
It further stated that: "The Standards Commission doubts if it was the intention of the legislature that such bodies, in conducting their ordinary affairs, could find themselves covered by the legislation".
However, the NGOs are now concerned that, based on correspondence and queries they have received from SIPOC in recent weeks and months, that the commission is now taking a different interpretation of the legislation, under which many NGOs may have to register where they had not before.
Political purposes
Asked to comment on the view that its interpretation of third party registration was too broad, SIPOC told RTÉ News that "under the Electoral Act 1997, any individual or organisation that receives a donation of €100 or more given for political purposes must register with the Standards Commission as a third party".
It then quoted the sections of the act which set out what "political purposes" entails.
"The act does not make any distinction as to the type or nature of the work done by a third party. Any organisation that fits within the scope of the act is required to register and the act's provisions with respect to donation limits apply", it said.
As part of its efforts to raise awareness and understanding of the act, the commission may contact individuals or organisations on a pro-active basis to inform them of the act and its provisions.
This is consistent with its approach in administering other legislation, including the Regulation of Lobbying Act.
The commission also follows up where it has reason to believe an organisation may have the obligation to register as a third party.
The commission went on to say that it has taken "a pro-active approach for educative purposes in contacting organisations that are or appear to be actively engaged in topical issues to raise awareness of the act's obligations. This does not mean that all organisations contacted would have the obligation to register. As noted, a third party must register once it accepts a donation above €100 given for political purposes. If no such donations are received, the obligation to register would not apply".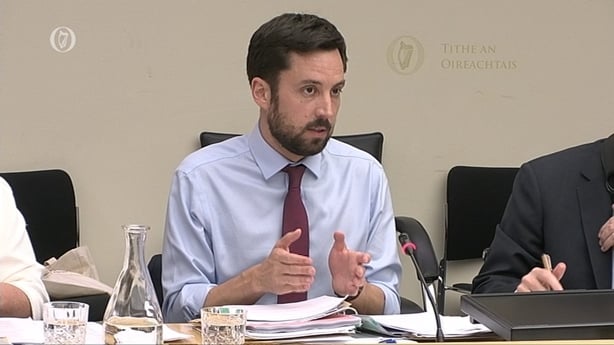 Responding to a series of questions from This Week, a spokesman for Mr Murphy said the SIPOC was "independent in the performance of its regulatory functions under the Electoral Act 1997 and that it would not be appropriate for the minister to comment".
"The minister is aware that concerns have been raised by some civil society groups in relation to certain provisions in the Electoral Act 1997; his officials met with these groups to discuss their concerns and that the issues raised are under examination within the department," the minister's spokesman said.