RTÉ's Director General Dee Forbes has said if up to 300 people leave the broadcaster then that will have an impact on content and services.
Details of RTÉs redundancy and early retirement package have been announced, which could see between 250 and 300 people leave the organisation.
Under the scheme, those with more than ten years service in the organisation will be offered six weeks pay per year of service, inclusive of statutory redundancy and capped at 104 weeks pay.
Those with less than ten years service will receive two weeks pay per year of service plus statutory redundancy.
Speaking to RTÉ News, Ms Forbes said any job losses are unfortunate but RTÉ's financial situation is precarious and the organisaion has to make sure that it is relevant and part of Irish culture and Irish life.
She said the aim is to "change the organisation to better serve the audience".
She said there is no doubt there will be an impact on content and services but until she saw the final number taking up the exit package, she could not say any more.
Ms Forbes said the job cuts will go some way, but will not solve all of RTÉ's financial problems.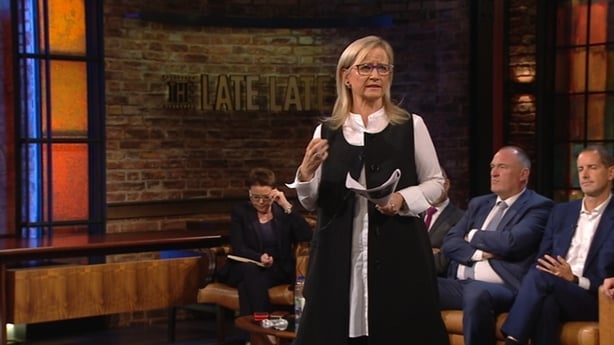 She said there is no doubt that "hard choices" will have to be made, and that they will be made in the coming months.
Asked if entire sectors could be cut at the broadcaster, Ms Forbes said all of that is under discussion and no decisions have been made as there is a lot to be taken into account.
Asked if she would still be seeking a licence fee increase, Ms Forbes again said this scheme would not solve all of RTÉ's problems.
She said there is a growing recognition that the licence fee needs to be reformed, the Oireachtas Committee are considering the issue and how that reform comes is yet to be decided.
In terms of compulsary redundancies in the future, she said there is no history of that in RTÉ, so that would have be "a different discussion".
She also said that if people leave under this new scheme, it cannot happen that they come back and work for the broadcaster on a freelance or contract basis at a later date.
At a staff meeting this afternoon, employees were also be briefed on internal restructuring at the broadcaster.
Earlier this year, RTÉ announced a deficit of €20 million for 2016 with difficulties facing the organisation including the ongoing impact of Brexit.