North Korea has warned Japan it risks "imminent self-destruction" for siding with the United States.
The warning comes as tensions soar after Pyongyang fired an intermediate-range missile over Japan.
The North's official KCNA news agency said the allies' "military nexus" had become a 'serious threat' to the Korean peninsula and Japan was "unaware" it was 'accelerating self-destruction'.
It made a specific reference to US forces being based in Hokkaido, the island that the North's missile flew over. North Korea has warned of more similar tests to come.
The authorities in North Korea are highly nationalistic and promote resentment of the US and Japan as part of their claim to legitimacy.
Russia has urged the US to refrain from any military actions on the Korean peninsula that would be "fraught with unpredictable consequences".
In a telephone conversation with US Secretary of State Rex Tillerson, Russia's Foreign Minister Sergei Lavrov said Russia also believed that any further increase of sanctions on North Korea would be counter-productive.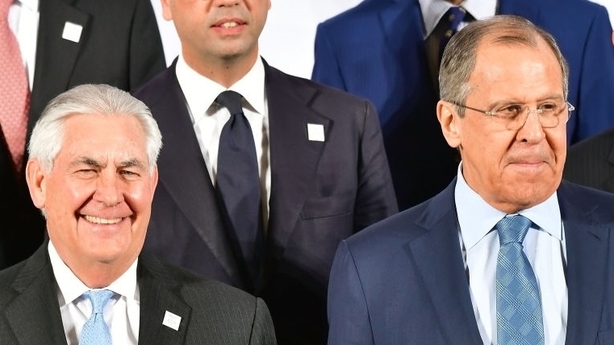 Earlier, US Defence Secretary Jim Mattis said the US was not out of diplomatic options with North Korea.
His statement came just hours after President Donald Trump tweeted that "talking is not the answer".
Meanwhile, South Korea's Yonhap news agency has reported that two US nuclear-capable strategic bombers conducted a joint operation with South Korean air force fighter jets today.
It was reported that four US stealth F-35B jets also took part in the operation.