A chemical cloud which forced coastline evacuations across East Sussex, England yesterday is "very unlikely" to have floated over from northern France, British authorities said.
About 150 people required treatment for stinging eyes, sore throats and vomiting, but the effects of the unknown substance were "mostly minor", Sussex police said.
Despite the incident, thousands are expected to flock to beaches along the coastline today, which is a bank holiday in England, as temperatures reach up to 25C.
In the past, chemicals have drifted across from European industrial units, but weather models indicate this was not the case yesterday, according to the Met Office.
Forecaster Jay Merrell suggested a vessel in the English Channel may have been responsible for the noxious haze, but stressed nothing conclusive had been proven and that inquiries continue.
Bob Jefferey, of the RNLI Eastbourne division, said it would be business as usual.
He said: "Whatever it was, it smelled like burnt plastic. It hung about and didn't move yesterday because there was no wind. The cloud seems to have dispersed today though.
"The hospital has downgraded the threat to pretty much non-existent now."
Mr Jefferey added that five people had to be rescued from rapidly rising tides yesterday, and urged beach-goers to watch sea levels.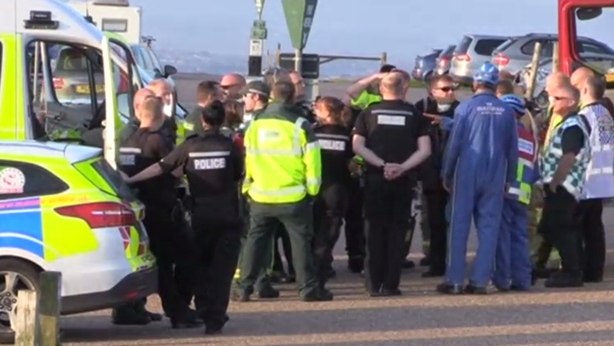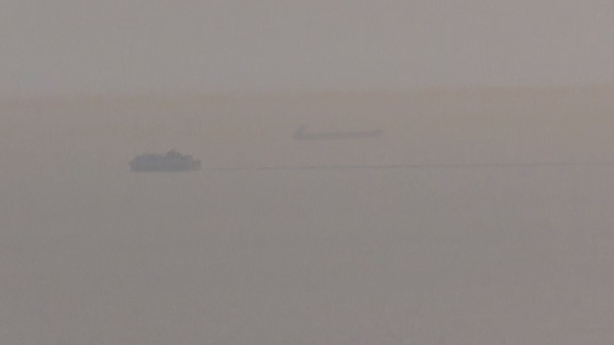 People along the shoreline from Eastbourne to Birling Gap, near Beachy Head, were advised to close windows and doors yesterday, but have been told it is now safe to open them.
Sussex police said: "Neither the gas nor its source have been established, but agencies are continuing to investigate and have not ruled out either on-shore or off-shore locations, although it does appear that it did sweep in from the sea driven by on-shore breezes.
"However, weather models suggest that an onshore source in northern France is very unlikely."
Public Health England said anyone still suffering effects from the fumes should wash irritated areas with soap and water.
The fire service has now stopped dealing with the incident and inquiries continue into the cause of the cloud.