The Chilean government has rejected plans for a $2.5 billion dollar iron-mining project in order to protect thousands of endangered penguins.
A local firm, Andes Iron, wanted to extract millions of tonnes of iron and build a new port to ship it from, in an area near the National Humboldt Penguin Reserve.
It is home to numerous wildlife species, including the endangered Humboldt penguin, distinguished by a black stripe across its chest and a fleshy-pink base to the bill.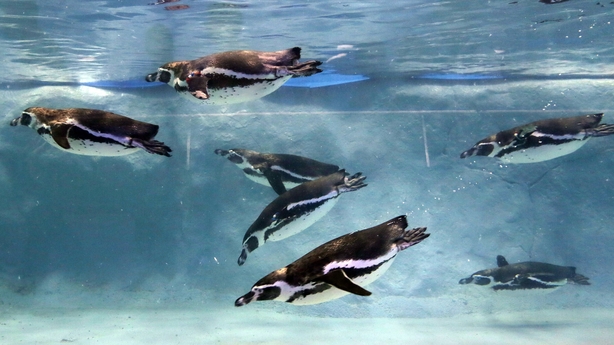 A committee of ministers said the project did not offer sufficient environmental guarantees, echoing warnings by environmental groups.
"The compensation measures were insufficient and could not guarantee the protection of species of concern," such as the Humboldt penguin, said Environment Minister Marcelo Mena.
"We are not against economic development or projects that are necessary for the country's growth, but they must offer adequate solutions for the impact they will have."
Estimates of the overall number of Humboldt penguins vary, but there are estimated to be several thousand in the reserve.