The head of the Philippines' powerful Catholic Church has called for an end to the "waste of human lives" following a brutal week in President Rodrigo Duterte's drug war in which a 17-year-old boy was among dozens killed.
Police raids dubbed as "One Time Big Time" saw at least 76 people shot dead, authorities said, as rights groups and lawmakers condemned the operation as an alarming "killing spree" in Mr Duterte's flagship campaign.
The highest-ranking church official in the predominantly Catholic nation expressed concern about the increase in the number of deaths.
"We knock on the consciences of those who kill even the helpless, especially those who cover their faces with bonnets, to stop wasting human lives," Manila Cardinal Luis Tagle said in a statement read in Masses in the capital.
"The illegal drug problem should not be reduced to a political or criminal issue. It is a humanitarian concern that affects all of us."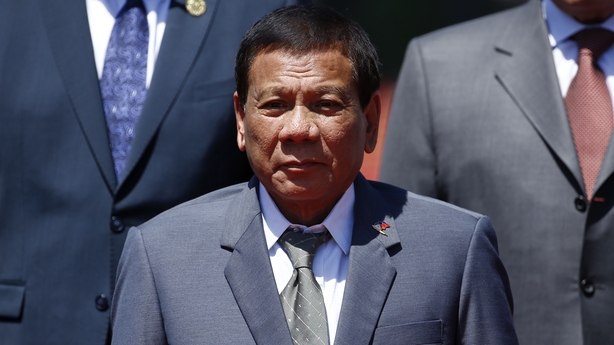 Mr Duterte, 72, launched an unprecedented crackdown on illegal narcotics after winning the presidency last year on a promise to kill tens of thousands of criminals.
The Church, one of the nation's oldest and most powerful institutions, has been among the few voices denouncing the deaths as polls showed Mr Duterte continues to enjoy widespread popularity.
During the 14 months Mr Duterte has been in power, police have confirmed killing more than 3,500 people - insisting they acted in self-defence.
More than 2,000 other people have been killed in drug-related crimes and thousands more murdered in unexplained circumstances, according to police data.