South Africa is planning to grant diplomatic immunity to Zimbabwe's First Lady Grace Mugabe, allowing her to return to Harare and avoid prosecution for the alleged assault of a 20-year-old model, a government source has said.
Police have put border posts on "red alert" to prevent Ms Mugabe fleeing and indicated she will receive no special treatment in the case involving Gabriella Engels.
Ms Engels says Ms Mugabe hit her with an electric extension cable.
She said she was assaulted by Ms Mugabe on Sunday evening as she waited with two friends in a luxury Johannesburg hotel suite to meet one of Ms Mugabe's adult sons.
A senior government source said there was "no way" Ms Mugabe, 52, would be arrested because of the diplomatic fallout that would ensue from Zimbabwe, which has been led for nearly four decades by 93-year-old President Robert Mugabe.
Other countries in southern Africa that supported South Africa's ruling ANC in the long struggle against apartheid would also see Ms Mugabe's prosecution as a betrayal, the source said.
South Africa's foreign ministry spokesman declined to comment when contacted by Reuters.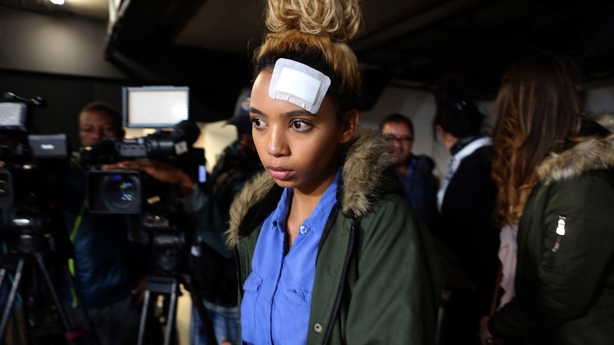 South Africa is home to an estimated three million Zimbabweans, but it has been powerless to prevent Zimbabwe's economic and political decline over the last two decades.
Enraging Mugabe by hauling his wife before the courts would only reduce its influence further, analysts say.
The source accepted the view widely held by legal experts that Ms Mugabe was not entitled to diplomatic immunity because she was in South Africa for medical treatment, and said the government was expecting her immunity to be challenged in court.
Afriforum, an Afrikaans rights group, said it would be illegal for the government to give Ms Mugabe immunity and branded the plans a "disgrace".
"The government has two responsibilities: one, to protect its own citizens and two, to act according to the law. And the granting of diplomatic immunity would transgress the law," chief executive Kallie Kriel said.
Zimbabwe has made no official comment on the saga and requests for comment from government officials have gone unanswered.
The South African government has restricted all official comment to the police ministry.