Concern in Sierra Leone has shifted to the estimated 600 people still missing and thousands made homeless by deadly floods in the capital.
Three days of torrential rain culminated on Monday in the Regent mudslide and massive flooding elsewhere in Freetown, one of the world's wettest urban areas.
With more than 300 people already confirmed dead, aid groups scrambled to coordinate a response.
The United Nations said yesterday it was evaluating humanitarian needs in Sierra Leone, while the first Israeli aid packages were sent and Britain pledged its support.
With morgues overwhelmed with bodies, burials began yesterday for some of the bodies that were unable to be identified.
President Ernest Bai Koroma fought back tears as he visited the devastated hilltop community of Regent, saying the scale of the challenge ahead was "overwhelming us".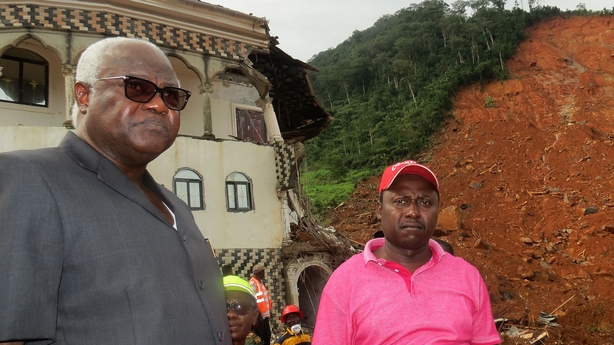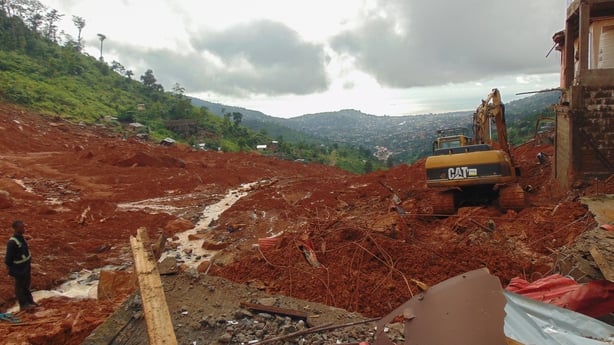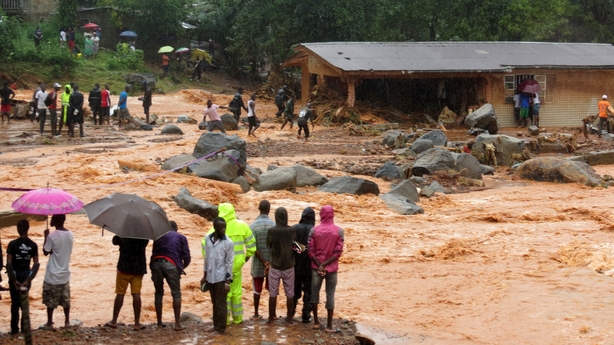 "Entire communities have been wiped out," Mr Koroma said. "We need urgent support now."
The government of Sierra Leone, one of the poorest countries in the world, has promised relief to more than 3,000 people left homeless, opening an emergency response centre in Regent and registration centres to count those left on the streets.
UN spokesman Stephane Dujarric said in New York the UN country team was "supporting national authorities in rescue operations, helping evacuate residents, providing medical assistance to the injured, registering survivors, and providing food rations, water and dignity kits to those affected".