Residents of 17 apartments in Dún Laoghaire in Dublin have been told by their landlords - two global investment funds - that they have to vacate the property within weeks.
The tenants of Saint Helen's Court received letters from a receiver acting on the owners' behalf, telling them to move out on various dates to allow for major refurbishments.
The letter details nine areas of planned work, including upgrades to the fire detection system and all electrical installations, repairing damage to walls and replacement of carpet and tile flooring.
It says residents will have the chance to re-rent the apartment once work is completed under certain conditions.
However, residents are sceptical. They say last year attempts were made to substantially increase the rent, just two days before the enactment of legislation only allowing rent rises of 4% a year in designated rent pressure zones.
Under the Residential Tenancies Act, landlords can only increase rent by more than 4% if extensive refurbishment is carried out on the property.
Resident Derek Cawley, who is paying €1,000 per month for a one-bed apartment, believes this is what is behind the latest move.
"Five weeks to get out, I can't get anywhere ... I went looking at two apartments during the week and by the time I got to them they were gone."
Residents have been told by their landlords - two global investment funds - they have to vacate 17 apartments in Dún Laoghaire within weeks pic.twitter.com/1pskb4LZvO

— RTÉ News (@rtenews) August 1, 2017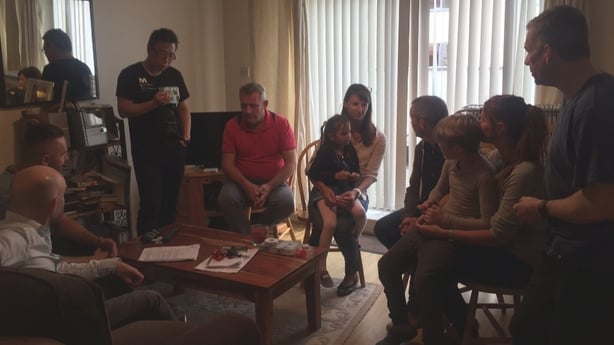 People Before Profit TD Richard Boyd Barrett has called on the Government to intervene.
He said: "It's really despicable; a vulture fund that tried to increase rents earlier in the year by 60-90% but felt it couldn't get away with it is now trying to exploit loop holes in the law to evict all of these people and threaten them with homelessness in some cases within a few weeks so they can increase the rent and increase the value."
PWC refused to confirm who they were acting on behalf of, but RTÉ's Morning Ireland has learned that their clients are Apollo Global Management and Deutche Bank.
Neither PWC, Apollo Global Management or Deutche Bank would comment on the matter.