The Jewish Representative Council of Ireland has moved to defend journalist Kevin Myers, saying that branding him "as either an anti-Semite or a Holocaust denier is an absolute distortion of the facts".
In a Sunday Times column on gender pay gaps published yesterday, Mr Myers suggested that BBC presenters Vanessa Feltz and Claudia Winkleman are well paid because they are Jewish.
In his column, he wrote of Ms Feltz and Ms Winkleman: "Good for them. Jews are not generally noted for their insistence on selling their talent for the lowest possible price, which is the most useful measure there is of inveterate, lost-with-all-hands stupidity".
The Sunday Times confirmed yesterday that Mr Myers will not write again for the newspaper. Sunday Times Ireland editor Frank Fitzgibbon said he took full responsibility for "this error of judgement".
In a statement this evening, the Jewish Representative Council of Ireland said that "more than any other Irish journalist" Mr Myers had "written columns about the details of the Holocaust over the last three decades".
It said he had "inadvertently stumbled into an anti-Semitic trope".
"Yes, Kevin ought to have known that his bringing the religion of the two BBC presenters into his writings on Sunday would cause concern and upset and that it was both unnecessary and bound to be misunderstood."
But the council said they "have been reading Kevin's work over many years and those who know him personally, know that while this was a real error of judgement on his part, also know that he is not an anti-Semite".
It said it would "be a shame if Kevin Myers' voice was lost based on his mistake and other people's misconceptions about his prior writings".
Feltz says Myers column is 'horrifying racism'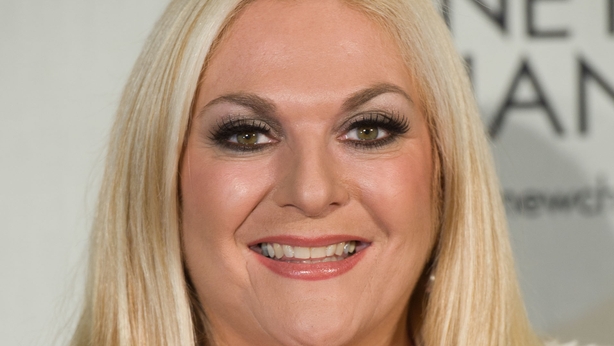 Ms Feltz said the article was "horrifying racism" and was "every vile stereotype about what Jewish people have ever been deemed to be by racists".
Speaking on BBC Radio London, Ms Feltz questioned how something "so blatantly racist" was allowed in the paper.
"When someone alerted me to it ... I couldn't believe such a thing had been printed. It is absolutely gratuitous, not cleverly done, it's blatant racism. When you see it like that it's very horrifying," said Ms Feltz.
She added: "The editor personally rung me to apologise. He said he was horrified."
Ms Feltz said the piece was hurtful and that she could not understand how, with all the layers a story has to go through before it is published, something so blatantly racist had been allowed in the paper.
The chairman of the Campaign Against Antisemitism group said he is absolutely appalled by the comments.
Speaking on RTÉ's Morning Ireland, Gideon Falter said he has no idea how views like this, which he said were not just anti-Semitic but also misogynistic, made it past sub-editors and editors without anybody deciding it should not be published.
Mr Falter said he was pleased with the response from News UK - which owns the Sunday Times - but said what needs to happen now is a look at their editorial process to figure out how the article was published in the first place.
Mr Falter said Mr Myers' views in the article in relation to Jewish people are not legitimate views but racist ones.
He said while you cannot stop people from holding racist views, it was very worrying that they were published in a newspaper.
In relation to freedom of speech, he said no freedom can be absolute, and added that when one has freedom it must be used in such a way that it does not infringe on the freedoms of others.
A former editor with the Irish Independent said it seems extraordinary that the article was published.
Speaking on RTÉ's Today with Sean O'Rourke, Frank Coughlan - who was Opinion Editor during Mr Myers' time at the Irish Independent - said it seems that all of the checks and balances were not in place at the Sunday Times.
He said Mr Myers' style has always been robust and controversial.
Mr Coughlan said there were a few arguments with Mr Myers in relation to copy he filed but that there were a number of processes and checks that his copy would be put through before publication.
He also said there were a handful of occasions where a column by Mr Myers was withheld, but he said newspapers employ people like Mr Myers because they are controversial, adding that as a result of this you had to be very careful.
Head of Journalism at DIT Kate Shanahan said that as a journalist she would always defend freedom of expression, but that she would not defend it when it is not worth defending.
She said editors must look very closely when employing a controversial journalist, adding that there is also a wider remit to fulfill in terms of the audience.
Ms Shanahan said when you make a strong argument based on opinion, there had to be some fact behind the opinion, but that there was no fact behind what Mr Myers wrote.
Mr Myers has not responded to attempts by RTÉ News to contact him.
The chairman of the Press Council of Ireland has said it is up to individuals to take their case to the press council if they feel they have been impacted by the article on gender and pay in broadcasting.
Speaking on RTÉ's News at One, Seán Donlon said the article was "anti-Semitic and misogynistic and indeed insulting in an uninformed way to RTÉ and to the BBC".
He said the subsequent action taken by the newspaper's editorial team was "satisfactory", and he looks forward to further steps taken by the Sunday Times editorial team.
The Press Council of Ireland, he said, is not a judicial organisation but an independent one to which the media subscribe and largely follow the code of conduct.
He said yesterday's article violates principle eight of that code, which relates to prejudice and something intended or likely to cause grave offence under the categories of race, religion or gender.
Taoiseach Leo Varadkar has said, in his view, the article by Mr Myers was misogynistic and anti-Semitic. He added that he thought the Sunday Times has taken the appropriate action.