The Government should intervene to prevent employment rights abuses for workers in the horse racing industry, according to the Independents4Change political group.
A report, commissioned by the group and launched this morning, says it found widespread breaches of rights in areas including excessive working time; "black economy" activity; failure to pay overtime, holiday pay, pension, bonuses and other entitlements; and inadequate representation for stable and stud staff.
It criticises the Workplace Relations Commission for announcing inspections at stud farms and stables in advance, arguing that this permits any employers who may be breaching employment rules to conceal such breaches.
The report, authored by former SIPTU official Dermot O'Loughlin, calls on the Government to replace the Turf Club - which it says is a private body with potential conflicts of interest within horse racing - with a public Commission for Animal Sporting Events Regulation.
It says that at that point public funding of the Turf Club should cease.
It also says Horse Racing Ireland should have no role in negotiating pay, conditions or representation for stable or stud staff involved in Irish racing.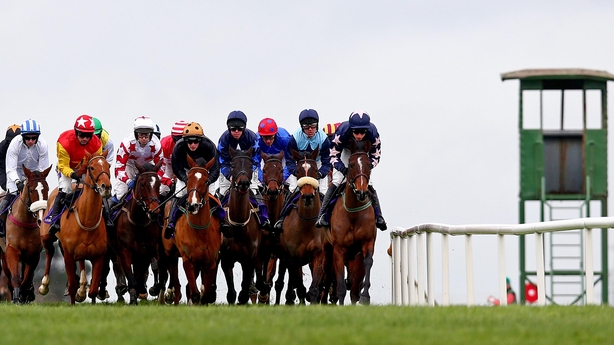 The report adds that the new commission should take responsibility for the welfare of horse racing employees, including a register of stable and stud staff, ensuring employer compliance with health and safety.
Independents4Change also say that the commission should administer and distribute the Stable Employee Bonus Scheme and administer a new pension scheme for such staff.
This proposed new pension scheme would require a significantly higher funding allocation.
It says the Irish Stable Staff Association should be closed and all funds received from HRI should cease.
The report calls for an independent review into the potential shortfall in funding for a stable staff pension scheme, and into the winding up of the original Stable Employees Pension and Death Benefit Plan.
Independents4Change TD Clare Daly said testimony revealed by their investigation revealed wholesale abuses of employment rights.
She said it was time to stop putting taxpayers' money into the Turf Club, HRI and the ISSA.
Ms Daly said a public body was required to oversee and regulate the industry from a staff point of view without conflicts of interest.
She added there was a growing cancer of exploitation which was rotting the industry, and it was up to the Government to intervene and to take a hard line in defence of staff.
---
HRI and ISSA respond to report claims
The ISSA has rejected criticism of their record in defending the rights of workers.
ISSA Chairman and CEO Bernard Caldwell said the organisation could represent up to 2,500 workers, though that number would fluctuate at any given time depending on factors including the season.
He criticised the authors of the report for claiming that the ISA had failed to answer their queries, and for failing to bring their complaints to the ISA directly to allow an opportunity to respond.
He acknowledged that the ISSA had shut down a previous non-contributory pension scheme for workers in the horse industry in 2010, but said it was almost ready to launch a replacement scheme which would also apply to workers in Northern Ireland.
He confirmed that the ISSA is funded by a 0.3% levy from prize money won from racing - though it receives no funding if an Irish horse wins abroad, or from non-Irish horses winning in Ireland.
He also disputed Independents4Change claims that he was earning €60,000 per year.
Responding to the report, HRI said it placed a very high priority on the welfare and working conditions of staff throughout the industry, which is a significant employer in rural Ireland.
It said it is working with the WRC to assist in ensuring compliance with all relevant legislation and would not condone any situation where employees were mistreated.
HRI said it has taken a number of measures in recent years to improve working conditions for staff throughout the industry.
It said it will continue to work with representatives of employer and employee groups to resolve outstanding matters where necessary.
HRI said it will study the report and will be happy to meet with Independents4Change and any other interested party to discuss its contents.
WRC confirms inspections were announced
The WRC has confirmed that they commenced an inspection campaign into the equine industry earlier this year.
In a statement they said that "as with any such campaign, letters [were] issued to the representative bodies to advise them of our intended inspections."
The WRC added that as the initial visits were "educational" in nature, they were announced beforehand.
However, they said that "unannounced visits will increasingly become part of the campaign."
The organisation said that so far "record keeping and compliance with the working time regulations are emerging as issues in the equine industry."