An earthquake of magnitude 6.7 killed two people and hundreds injured more when it struck near major Turkish and Greek tourist destinations in the Aegean Sea.
A Turkish and a Swedish tourist, aged 39 and 22, died when the roof of a popular bar collapsed, Greek police said.
Kos's port was put out of action and, across the strait in Bodrum, a small tsunami damaged vehicles parked near the shore.
The Turkish foreign ministry said its consulate on the Greek island of Rhodes had confirmed the death of the Turkish citizen and was trying to contact the family.
The consulate added that one other Turkish citizen has been seriously injured and taken to Athens.
Many of Kos's tourists spent the night in the open as a precaution, hotel owners said.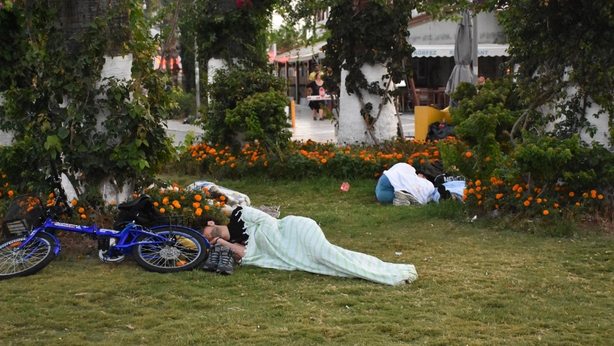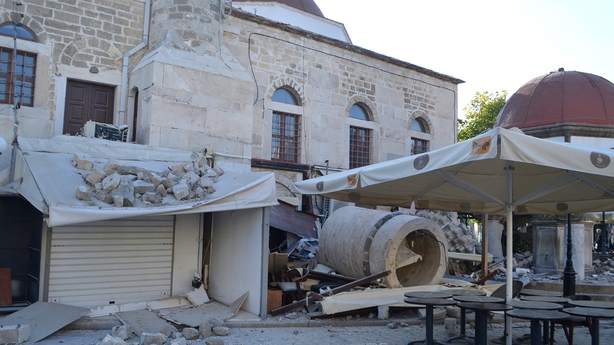 The US Geological Survey put the quake at magnitude 6.7 and located the epicentre 10km SSE of the Turkish summer tourist hub of Bodrum, and about 16km east-northeast of Kos's mainport.
Across a narrow Aegean Sea waterway in Turkey's Bodrum, around 360 were injured, many in their attempts to flee the overnight quake which struck at 1.31am local time (11.31pm Irish time Thursday).
Turkey's health minister Ahmet Demircan said 358 people were hurt, of whom 272 were taken to hospital in ambulances.
The rest went on their own, he said.
Of the victims, 25 remained in hospital, the health minister said, adding that some had broken bones. But there were no serious injuries.
Two killed and hundreds injured after earthquake strikes Greece and Turkey's Aegean coast pic.twitter.com/laUUUwh7nt

— RTÉ News (@rtenews) July 21, 2017
The tremor is the second in the broader region exceeding a magnitude of 6.0 this year, a level which can cause considerable damage.
Greek authorities had dispatched helicopters to airlift the injured to the larger island of Rhodes for treatment, the head of the South Aegean region said.
"Our primary concern right now is (safeguarding) human life," he told Greek state broadcaster ERT.
A spokesperson for the DAA said there has been no disruption to flights from Ireland to Turkey and Greece, as of yet, as a result of the earthquake.
The Department of Foreign Affairs said there are no indications of Irish citizens being involved, but urged any Irish citizens in the area to make contact with family and follow the advice of local authorities.
Irish tourist speaks of moment earthquake hit Greek island of Kos pic.twitter.com/7gVeHdffU2

— RTÉ News (@rtenews) July 21, 2017
Kos's airport remained operational and Greek Deputy Shipping Minister Nektarios Santorinios flew there. But he said the port was out of action.

"Passengers on ferries have been rerouted to the islands of Nisyros and Kalymnos," he told Greek SKAI TV.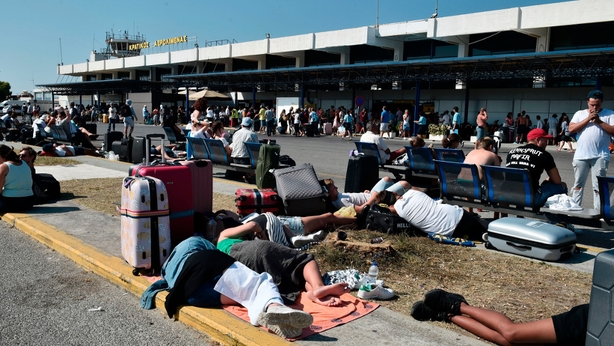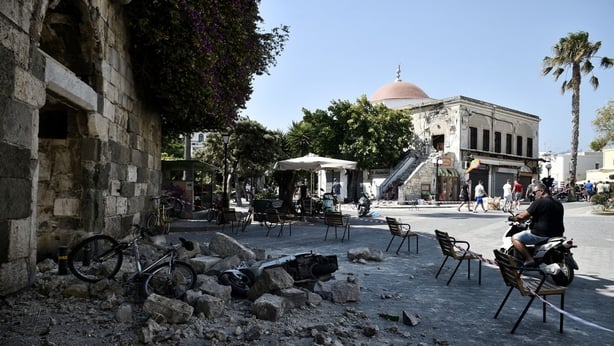 A passenger ferry was unable to dock because of extensive damage.
Several stores were damaged in Bodrum's Gumbet district as a result of rising sea levels, store owners told broadcaster NTV.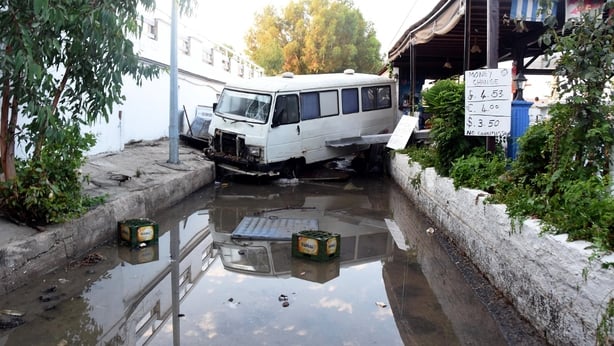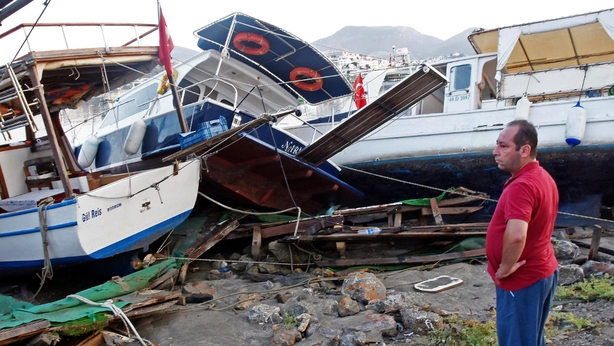 In Turkey, emergency authorities warned citizens about aftershocks.
Many of the injuries sustained by people were caused by people jumping out of building windows and falling after reacting in panic to the overnight quake, NTV broadcaster said.
Television footage from the Mugla province showed hundreds of people abandoning buildings and waiting on the streets.
It showed cars shaking and products falling off shelves at stores across the region.
Mugla Governor Esengul Civelek told a news conference that initial reports showed there was no major damage, though Mayor Osman Gurun said power outages hit parts of the province.
We need your consent to load this rte-player contentWe use rte-player to manage extra content that can set cookies on your device and collect data about your activity. Please review their details and accept them to load the content.Manage Preferences
Many of the injuries were caused by people jumping out of building windows and falling after reacting in panic to the overnight quake, NTV broadcaster said.
The wounded were being treated in the garden of the hospital in Bodrum as the quake caused slight damage to the hospital's ceiling, Bodrum district governor Bekir Yilmaz said
Turkey is prone to earthquakes because it is located between the Arabian plate and Eurasian plate.
More than 600 people died in October 2011 in Turkey's eastern province of Van after a quake of 7.2 magnitude and powerful aftershocks.
In 1999, two massive earthquakes killed about 20,000 people in the densely populated northwest of the country.
A 5.9 magnitude quake in 1999 killed 143 people in Greece.