Taoiseach Leo Varadkar has said he has an open mind about the issue of decriminalising possession of small amounts of illegal drugs.
However, he said in no way was he suggesting that the Government was planning to legalise illegal drugs.
Mr Varadkar was speaking after it emerged that an expert group is to report to Government within a year on whether possessing small quantities of drugs should be decriminalised.
He said there was a need to move away from the criminal justice approach.
Mr Varadkar added that by and large measures taken elsewhere, such as in Portugal, had been helpful in reducing drug culture and the incidence of HIV.
The expert group is part of measures contained in the latest National Drugs Strategy for 2017-2025, entitled Reducing Harm, Supporting Recovery.
The expert group will consider if alternatives to criminal convictions for minor drug possession should be introduced.
This would include small amounts of cannabis, cocaine and heroin and direct those found in possession to health supports.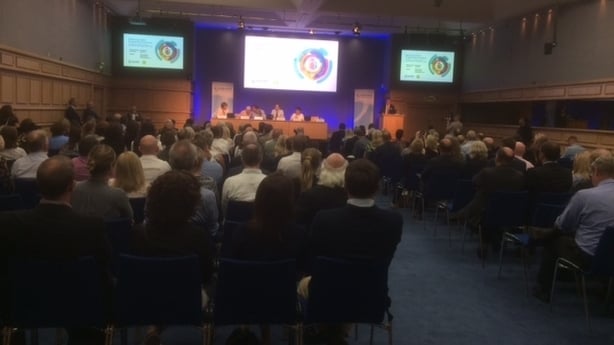 The group will consider approaches taken in other jurisdictions, including the advantages and disadvantages to any suggested changes.
The group is to report to Minister for Health Simon Harris with its view.
Portugal was the first European country to decriminalise person possession of drugs, in 2001.
Jail time was replaced with an offer of treatment.
Some studies suggest that since that time, illegal drug use among young people there has declined and the number of people seeking treatment has increased.
Today's 106-page report contains over 50 recommendations for dealing with both drug and alcohol use in Ireland.
It is not costed but will require substantial resources.
However the Chief Executive with Merchants Quay Ireland has cast doubt on the effectiveness of this system.
Speaking on RTÉ's Today with Sean O'Rourke, Tony Geoghegan said the strategy will not work "unless it's resourced and this is just one of the initiatives within it".
Mr Geoghegan said the strategy also recommends the expansion of treatment services not just in Dublin but all around the country.
He said it "also recommends that alcohol for the first time is now part of this strategy. It's called the Drug and Alcohol strategy, which is hugely significant."