A self-confessed IRA bomb maker who has admitted being part of the group responsible for the Birmingham pub bombings over 40 years ago has issued an apology.
Mick Hayes, who lives in south Dublin, would not comment in a BBC interview when he was asked if he had planted the bombs.
Twenty-one people were killed and 182 others were injured when two IRA bombs exploded in the Mulberry Bush and Tavern in the Town pubs in Birmingham on 21 November 1974.
Six innocent men were wrongfully convicted of the bombings and no one has been brought to justice for one of the worst atrocities of the Troubles.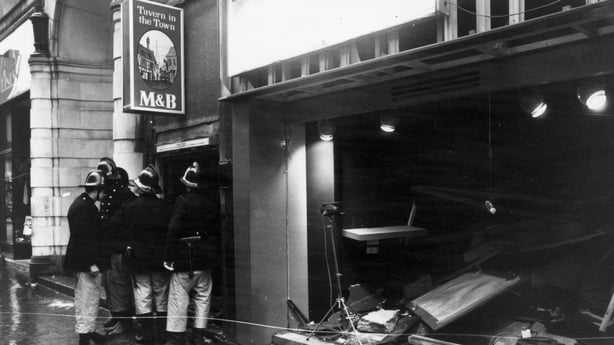 In a BBC interview, Mr Hayes, 69, said he was part of the group responsible for the Birmingham pub bombings and issued an apology.
He told the BBC that when he became aware of the death toll from the two bombs he personally defused a third device in Birmingham.
We need your consent to load this rte-player contentWe use rte-player to manage extra content that can set cookies on your device and collect data about your activity. Please review their details and accept them to load the content.Manage Preferences
When asked in the interview if he planted the bombs, he replied: "No comment. No comment."
He said he took "collective responsibility" for all the IRA's actions in England including the Birmingham bombings.
Asked what his message to the victims was, Mr Hayes said: "My apologies and my heartfelt sympathy to all of you for a terrible tragic loss that you have been put through.
"And for all these years they have been trying to find closure I hope at last God will be merciful and bring you closure.
"And I apologise not only for myself but I apologise for all active republicans who had no intention of hurting anybody and sympathise with you."
Julie Hambleton, whose sister Maxine was killed in the bombings, dismissed the apology.
She told the BBC: "An apology? Please, don't insult us."