Democratic Unionist leader Arlene Foster has said she is disappointed an agreement to restore power-sharing has not been reached in Northern Ireland, suggesting a deal will now have to wait until at least the autumn.
Sinn Féin Stormont leader Michelle O'Neill said the failure of talks is a "monumental failure" on the part of British Prime Minister Theresa May and said that the DUP's ties to Mrs May contributed to their failure.
The DUP and Sinn Féin, the two parties whose sign-off is required to form a devolved government, remain at loggerheads over a range of issues.
Sticking points include the shape of legislation to protect Irish language speakers, the DUP's opposition to lifting the region's ban on same-sex marriage, and mechanisms to deal with the legacy of the Troubles.
The devolved institutions imploded in January when Mrs Foster was forced from office after Sinn Féin's then deputy first minister, the late Martin McGuinness, quit.
That was in protest at the DUP's handling of the renewable heat incentive, a botched scheme that left the administration facing a £490m overspend.
Mr McGuinness's move triggered March's snap Assembly poll and subsequent months of faltering negotiations to restore a devolved government.
While MLAs have not been sitting in Parliament Buildings since March's snap election, the Assembly's official summer recess starts on Friday.
Next week will also witness the "Twelfth of July" - the key fixture in the Protestant loyal order marching season.
Negotiations were always unlikely to succeed if they stretched into mid-July, when they would be framed against the backdrop of the heightened community tensions that traditionally surround the Orange Order commemorations.
Sinn Féin's Stormont leader said her party is disappointed, but not surprised that a deal has not yet been agreed.
Gerry Adams says the 'Sinn Féin electorate will not consent to be goverened by the DUP on DUP terms' pic.twitter.com/YOk9zmanpL

— RTÉ News (@rtenews) July 4, 2017
Stormont leaders defend continued payment of salaries
Ms O'Neill said Mrs May "has set back decades of work that has been done here throughout the years ... and it's a consequence of the DUP supporting the prime minister and, in turn, the prime minister supporting the DUP."
Sinn Féin, she said, wants to see the institutions restored.
Party president Gerry Adams said that unionist parties are "coming to issues of rights slowly and reluctantly".
He said: "The rights that are being denied to people here are promoted in all other parts of these islands. But you can't have them here. And Theresa May is allowing that to happen because she has done a deal with the DUP. That's not acceptable to us."
Mrs Foster expressed frustration as talks wound up at Stormont Castle in Belfast without a breakthrough.
"We are disappointed we don't have an agreement this afternoon," said the DUP leader.
She said her party would continue to work on issues over the summer, but acknowledged the intensity of engagement would drop during the holiday period.
"We are going to keep working at it through the summer and hopefully we can come to an agreement later on in the year," she said.
DUP leader Arlene Foster says she will keep working on efforts to restore power-sharing pic.twitter.com/ThyzFTiad8

— RTÉ News (@rtenews) July 4, 2017
The Minister for Foreign Affairs has said he is hopeful that an agreement can be reached in early September to get the power-sharing executive back up and running.
Simon Coveney said a lot of progress had been made in the past few weeks, but added "unfortunately we simply ran out of time".
He said the work done by the parties, and the two governments, has not been wasted and will form the basis of an agreement, "probably in early September".
He said he was hopeful that the assembly structures could then be facilitated and there could be devolved government in Northern Ireland.
He said Sinn Féin and the DUP were close to agreement on a number of issues and both parties have made it clear that they are not going to let things drift.
Northern Ireland Secretary James Brokenshire yesterday said he felt a power-sharing executive could still be established this week.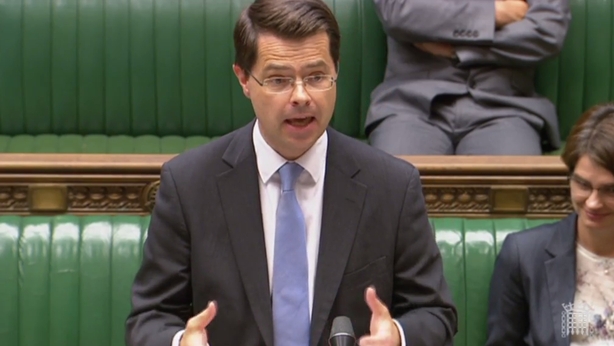 This afternoon he said progress has been made in the talks, but the issues cannot be resolved quickly enough to form an executive in the "immediate term".
"All parties have, however, emphasised their desire to remain engaged and to find a way to return to and resolve these issues. The government welcomes this and will do all it can to work with the parties to achieve a successful outcome," he said.
Mr Brokenshire said the overriding priority of the government, which could ultimately revert to direct rule from London for the first time in a decade, remained to reach an agreement on a power-sharing executive.