British Prime Minister Theresa May has torn up much of the Conservative manifesto to deliver a legislative timetable for the next two years dominated by preparations for Brexit.
Of 27 Bills and draft bills unveiled in her first Queen's Speech, eight are devoted to the complex process of withdrawal from the EU.
They include a Repeal Bill to overturn the 1972 Act which took Britain into the European Economic Community and separate Bills on customs, trade, immigration, fisheries, agriculture, nuclear safeguards and the international sanctions regime.
In the wake of the Grenfell Tower fire and a string of terror attacks, the Prime Minister also announced plans for a civil disaster taskforce and a new commission for countering extremism, as well as a review of counter-terror strategy and the creation of an independent public advocate to act on behalf of bereaved families.
Mrs May also apologised for failures by local and national government in responding to the fire.
But flagship manifesto policies which find no place in the government agenda included the scrapping of universal free school lunches, means-testing of the winter fuel payment and the reform of social care funding which opponents branded a "dementia tax".
Meanwhile, there was no mention of the promised free vote on fox hunting.
Speculation that US President Donald Trump's state visit to the UK may be ditched was fuelled by its absence from the queen's nine-minute address.
But Downing Street confirmed that the invitation to Mr Trump stands and said it did not feature because a date is yet to be fixed.
Although the tally of bills is typical for a queen's Speech, critics said that aside from Brexit it presented only a lightweight agenda to cover two years, rather than the usual one.
DUP and Tories remain 'miles apart' on deal
In an apparent sign of recognition that she must seek a broad consensus for any Brexit deal, Mrs May said getting EU withdrawal right will mean securing "a deal which delivers the result of last year's referendum and does so in a way that commands maximum public support".
The speech confirmed plans for a public inquiry into the Grenfell Tower tragedy.
---
Further reporting by Fiona Mitchell, London Correspondent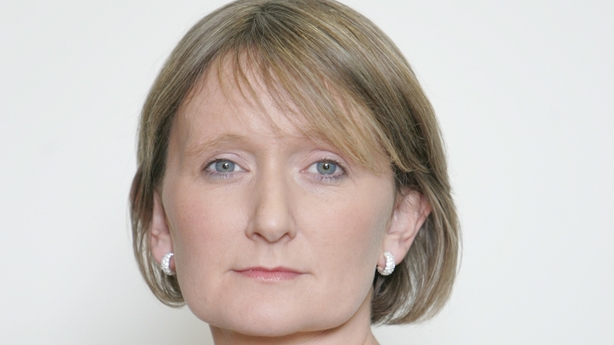 The queen's speech was delivered with less pomp and circumstance than usual; she came to Parliament in a car rather than the standard horse-drawn carriage.
The scaled-back approach was due to the postponement of the speech because of the uncertainty after the election result.
That uncertainty remains - now added to by suggestions that a deal with the DUP to support a minority Conservative government might not be able to reach agreement.
This morning's speech focused largely on Brexit - the huge challenge that lies ahead for this parliament. 
---