The Minister for Foreign Affairs believes a deal to restore power sharing in Northern Ireland is "doable".
Speaking on RTÉ's Six One News, Simon Coveney said it is clear from talks in Stormont that all five parties want devolved government. 
He said parties are aware that as Brexit negotiations got under way in Brussels that "everyone was talking about Northern Ireland, but that there isn't a government to speak for itself."
"All five parties want to get a deal done," he said. "They recognise that Northern Ireland does need devolved government here. 
"They are more than conscious that everybody else seems to be talking about Northern Ireland in the context of Brexit yet there isn't a government here to speak for itself."
Speaking at Stormont, Mr Coveney said it is up to the UK and Irish governments to find a way forward on issues that remain between parties in Northern Ireland.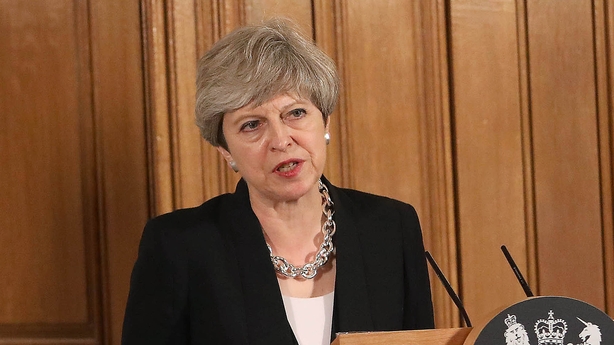 Meanwhile, British Prime Minister Theresa May insisted a proposed deal with the Democratic Unionists to prop up her minority government will not be allowed to undermine the Good Friday Agreement.
Following talks in Downing Street with Taoiseach Leo Varadkar, Mrs May said the terms of any arrangement between the Conservatives and the DUP would be made public once they were agreed.
"We continue our discussions with the DUP. We are talking about a confidence and supply agreement with them," she said.
"On reaching such an agreement we will make sure that the details of that are made public so that people can see exactly what that is based on.
"As a UK government we remain absolutely steadfast in our commitment to the Belfast Agreement, its successor agreements."
Sinn Féin and the DUP met at Stormont in an effort to restore power-sharing before the 29 June deadline. 
Today also saw the first round-table meeting involving the governments and local parties of the three-week initiative to form a power-sharing executive.
Earlier, Sinn Féin's leader in Northern Ireland said the party remains fully committed to re-establishing power-sharing.
Speaking on RTÉ's Morning Ireland, Michelle O'Neill said there were a number of issues to deal with, but they are not insurmountable.
She said, though, that any deal between the Tories and the DUP that caused problems to the Good Friday Agreement could potentially derail the Executive talks.